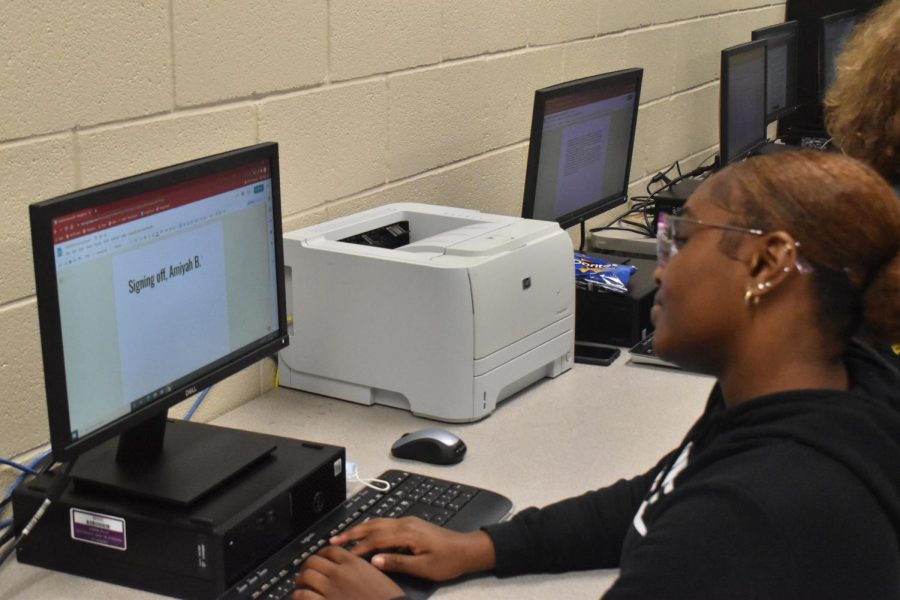 Photo Credit: Rileigh Glassman
Signing Off: Sophomore Expresses Her Disappointment With High School
 Dear High School,
    Personally, I feel scammed. I am not sure if things have changed since I got in this joint but I think I am getting played. Growing up as a child who loved to watch Disney Channel, I discovered one of my favorite movie series: High School Musical. This movie collection had me thinking I was gonna become a great singer, fall in love with a basketball star, get an amazing summer job with my bae, be the most popular girl in school with a bunch of haters, and then graduate to become a nurse. All I have experienced is wearing a mask and going on dates when school gets shut down. 
    Don't forget about how High School was back in the 2000s now. My mom would tell me stories about how she would do her makeup in the bathroom, she was always with her friends, could leave campus to get food, and how she even fell in love with my dad. Me on the other hand, I am on my knees begging my friends for a bite of the school's cheese stick. Like where is the music? Where are the super cute boys who dont pay attention in class? Where are the upperclassmen who look like they are 24? I can't tell if I am in High School or a downgraded middle school for 14-19 year olds.
     Not saying I am disappointed or anything, even though I am lowkey, but am happy with the experience so far. I mean hey, at least mean girls are not smacking lunch trays out of my hand or pushing my head into a toilet. High School drama is a whole different level from middle school drama. With people driving now, it is easier for teens to meet up and actually do the things they said over the phone. 
 In the end, I am only a sophomore so maybe I need to lower my expectations. I really hope that my last two years of high school work in my favor, because this is my last chance to enjoy my childhood before I have to learn things on my own.      
                                         Signing off, Amiyah B.