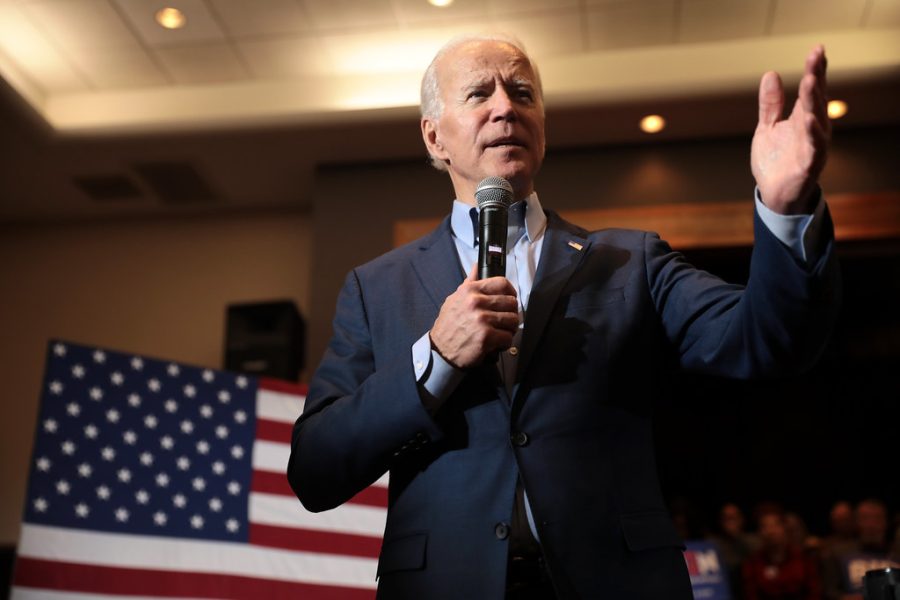 Photo Credit: Free Domain Image
Senior Reflects On President Joe Biden's First Year In Office
At the start of the year, Biden rounded out his first year in office as President. Biden has had a  tumultuous first year in office and the good he did accomplish in his first year is heavily outweighed by the bad. With his approval rating dipping lower and lower every week it is looking like Biden will be one of the least popular presidents in American history.
Some of the good things that Biden did in his first year as President is generating and creating over 6.4 million jobs These numbers are far greater than previous presidents' first-year job creation numbers. Biden also passed his 1.2 trillion bi-partisan infrastructure package. This is going to fix a multitude of problems with our roads, public transportation, bridges, airports and broadband internet. Biden is also still continuing to fight and maneuver through this pandemic. He got his 1.2 trillion COVID relief package, which is going to continue to bring relief to those who have still been facing hardships throughout the pandemic. 
I would like to say that Biden had more accomplishments than faults in his first year but unfortunately he had a plethora of fumbles and losses. To start he is continuing to let inflation run rampant and is failing to slow down the economy which is close to imploding on itself if Biden and the Fed do not pump the brakes. Biden has also continuously been failing at dealing with Russia and the Ukraine situation. 
The Biden administration has been slow at reacting to the issues that face our country.  He has repeatedly failed at projecting a fluent message and plan for the country to move forward and for the White House to follow. Bidens term still has 3 years left, but with the current state of how his presidency has been met with certain hardships coupled with the degrading state of our nation, the Biden administration will continue to face a multitude of other challenges in the next three years.