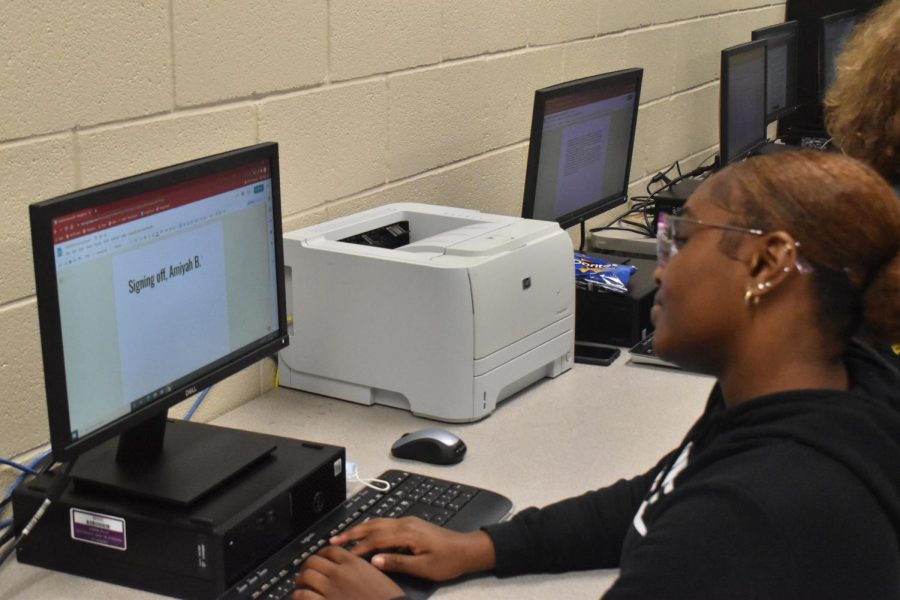 Photo Credit: Rileigh Glassman
Signing Off: Sophomore Begs COVID To Let Up
   Dear Covid, 
    First off, what even are you? Are you like the flu 2.0 or an off-brand common cold, because it's starting to get confusing how similar you are to each sickness. When I first heard of you, I thought you were a joke like many of my peers. Not taking you seriously, people assumed you would be here and gone in a heartbeat, but you're still here, longer than you need to be.
  Honestly, the way you have been acting is embarrassing. You walk up in here all big and bad, make us sit at home for months, wipe out almost a million people in America alone and start multiplying into different variants as if one is not enough. Like sis, you got a few seconds to get somewhere, sit down and read a book.
The real question I have is what is your purpose? There are still so many things we have yet to learn about you and there is a lot of information that can not be discussed because we do not have many facts and but why would you want to make people physically feel bad? Having body aches and pain all over is bad, but taking away loved ones is even worse.  
On the bright side, you have brought out true colors in us. You have allowed people to be confined to their own space and work on self-evaluation. You have taught us to learn how to be comfortable with ourselves, or learn that we are happier around people who make us feel loved. 
Although I wish things were different, you were honestly a blessing in disguise.
In conclusion, please leave soon xoxo. Just kidding, I ask that you please take things easy on us and allow us to recover and grow from this experience.
       Sincerely, Amiyah B.