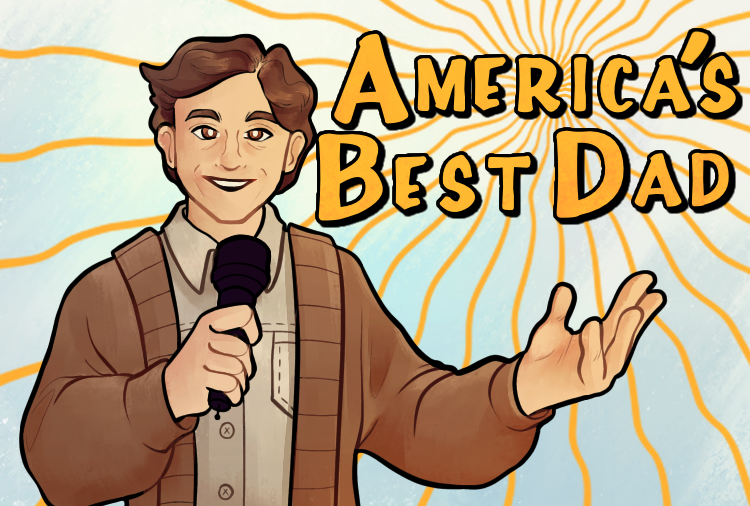 Photo Credit: Illustration by Olivia Lake
Death of America's Favorite Dad Causes Fans To Reflect
On the evening of Jan. 9, 2022, the nation was shocked with incredibly distressing news. The star of the sitcom "Full House," which ran throughout the late '80s and '90s, Bob Saget, died.
The influence this man and Full House in general had on the children who grew up watching it and America cannot be understated. This man inspired so many children and adults all over the country to pursue not only acting but their dreams as a whole. Saget's powerhouse performance as the head of the house, Danny Tanner, taught millions of children and adults valuable life lessons that they would remember forever.
Saget also had a successful career in stand-up comedy, with which he toured all throughout America. While his adult comedy is in stark contrast to his earlier works in television, he entertained millions of adults throughout his many years.
Saget acted in many other productions as well, where he impacted even more of the lives of much of the population. He was also the original host of the incredibly influential television program "America's Funniest Home's Videos," as well as being the narrator in the sitcom "How I Met Your Mother" and the sequel to Full House, "Fuller House"
This man has touched the hearts and minds of the general population of America, and the devastating nature of the news of his death cannot be understated. His fans throughout the country were incredibly devastated by the news.