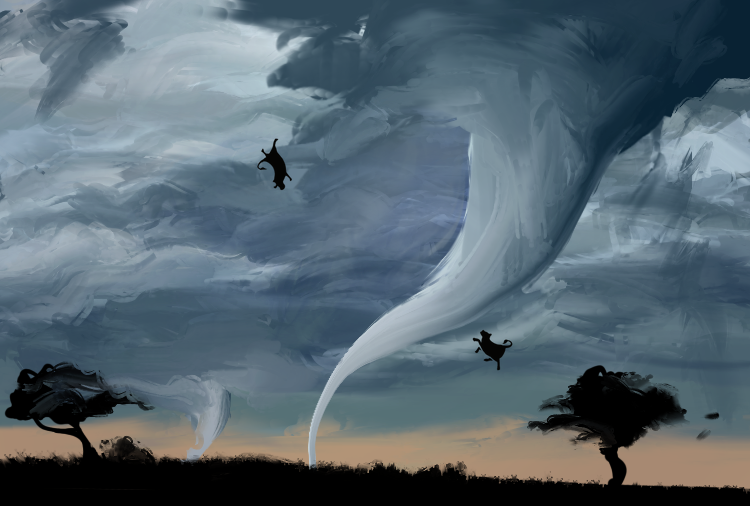 Illustration by Olivia Lake
This past weekend the South and Midwest were hit hard with some terrible tornadoes that left a long trail of death and destruction in its path. Kentucky got the brunt of this disaster, but other states such as Mississippi, Missouri and Illinois were also hit.
After the destruction, President Joe Biden and FEMA rushed quickly to issue statements and to get out a swift response. Biden declared a state of emergency over the region and issued for immediate deployment of resources to the area.
Biden's statement came with a nice mountain of controversy coupled with it. Biden sidestepped a lot of the conflict to again harbor on this disaster and how if we got serious about climate change. The people of the region were rightfully upset with the President's statements. Biden again is making another move in the wrong direction and further plunging his approval ratings into the lowest we as a country have ever seen. If Biden does not start taking the hearts of the people in mind, then he can kiss his re-election goodbye.
These tornados can also teach something else, though. That is about how we can be giving and helpful to other people across state lines. We here in Alabama especially know what it is like to feel the devastating effects of tornadoes. We have been hit by numerous devastating tornadoes. At the moment, FEMA and the Red Cross are accepting donations of food and basic supplies. A quick internet search can yield various local churches who are also collecting donations to take to the hard hit areas.
We could learn a lesson from Biden's response and make the empathy about the people who were directly affected and not about the reasons behind Mother Nature's wrath.