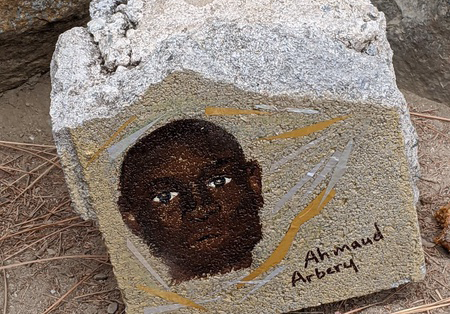 Verdict Of Ahmaud Arbery Proves Progress In The Justice System
On Nov. 24, 2021, three white men were found guilty of the killing of Ahmaud Arbery, a 25-year-old black man. They were found guilty of murder as well as several other charges.
The verdict of this trial did not come without tribulations, however, as the path to a guilty verdict was a long one. The killing occurred in February of last year, in Brunswick, Georgia, when three white residents of a nearby neighborhood, Travis McMichael, Gregory McMichael, and William Bryan, chased and gunned down Arbery. Travis and Gregory McMichael were armed in one vehicle, while Bryan was in another vehicle, with his cell phone.
While they murdered an innocent man, Bryan filmed the attack on his cell phone. While initially, the police did not take action in order to arrest the men, the video soon went viral on YouTube and Twitter, and they were arrested. The police were incredibly irresponsible when dealing with this specific case, as the criminals were not arrested until a total of 74 days after the intial murder. The outrage this is for people of color particularly is tremendous. While the perpetrators of the shooting, Travis McMichael, Gregory McMichael and William Bryan Junior, suspected Arbery was a burglar, if they could get away with their crimes – which they initially did – what other crimes could white people get away with towards people of color? 
While much deliberation was taken by the jury over the guilt of the trio of men, the verdict was finally reached on Nov. 24. They were accused of several crimes, including malice murder, felony murder, aggravated assualt, and false imprisionment. Finally, they were found guilty by a jury of nine white women, two white men, and one black man. The deliberation lasted 11 hours, spanning over two days. 
The verdict of the trial is an incredible surprise to not only the family of Arbery, but also to onlookers to the trial, as similar cases of white violence perpetrated towards people of color, such as the case of Trayvon Martin, have found the white perpetrators innocent time and time again.
Though the verdict is incredibly exciting, and much needed for the fight towards justice indeed, the leadup to the arrest, trial and sentencing of these three men gives a tremendous lesson to anyone who hopes for justice in the future. The fact that it not only took over a year for them to put be put on trial, but it took a total of 74 days in order for them to be arrested, proves that America's justice system is a deeply flawed one that, although is improving, must be changed fundamentally if we wish to achieve equal justice for everyone.
The massive step this verdict is towards the fight for justice, not only for people of color but for people of all races, cannot be underestimated, however, as white criminals have constantly been ruled innocent in cases against people of color, even when evidence proves otherwise.