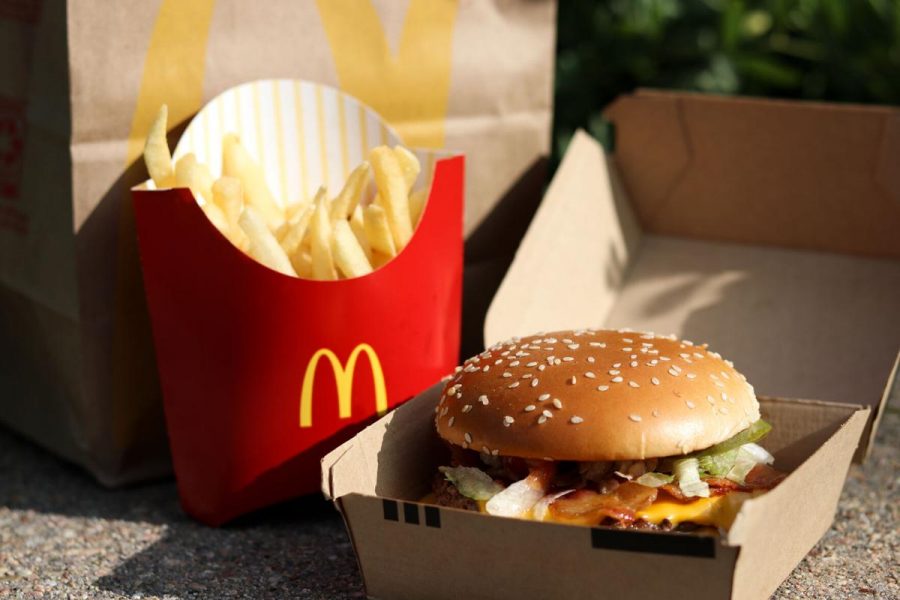 Photo Credit: Kameron
Social Media Influencers Are a Popular Way to Market
You have probably heard of the social media sensations known as Charli D' Amelio and Travis Scott. D' Amelio is a 16-year-old known for her dances on the popular app, TikTok. Scott has gained a following through his music.
These influencers have recently come out with their own menu items at restaurant chains.
D'Amelio's go-to order can be found at Dunkin Donuts. Her drink is called "The Charli" which is a cold brew coffee with three pumps of caramel swirl and whole milk. 
McDonald's carries Scott's order called the "The Travis Scott Meal" that you must order exclusively through the McDonald's app. The meal comes with a Quarter Pounder with Cheese with two extra ingredients: bacon and lettuce, a medium fry, BBQ sauce, and a Sprite with extra ice. You can also just order "The Travis Scott" which is the burger by itself.
Companies use these social media influencers to market their products to the fans of these stars. These corporations know how much influential promotion has an impact on the mind of the consumer. Studies from the BigCommerce Blog show that seven % of companies plan to invest over a million dollars in influencer marketing in 2020. 
The use of influencer marketing has proven successful for various corporations. Scott's promotion of his menu item at McDonald's increased business incredibly. After just eight days of the new addition to the menu, McDonald's reported a shortage in the ingredients needed for "The Travis Scott Meal" at some locations because of the high demand for the influencer's meal. The "Charli" drink has caused a 57% increase in app downloads at Dunkin Donuts after it was released since you can order the drink through the app for extra points toward a free drink.
Whether you admit it or not, it is proven that influencers do have a powerful effect on the products you buy.