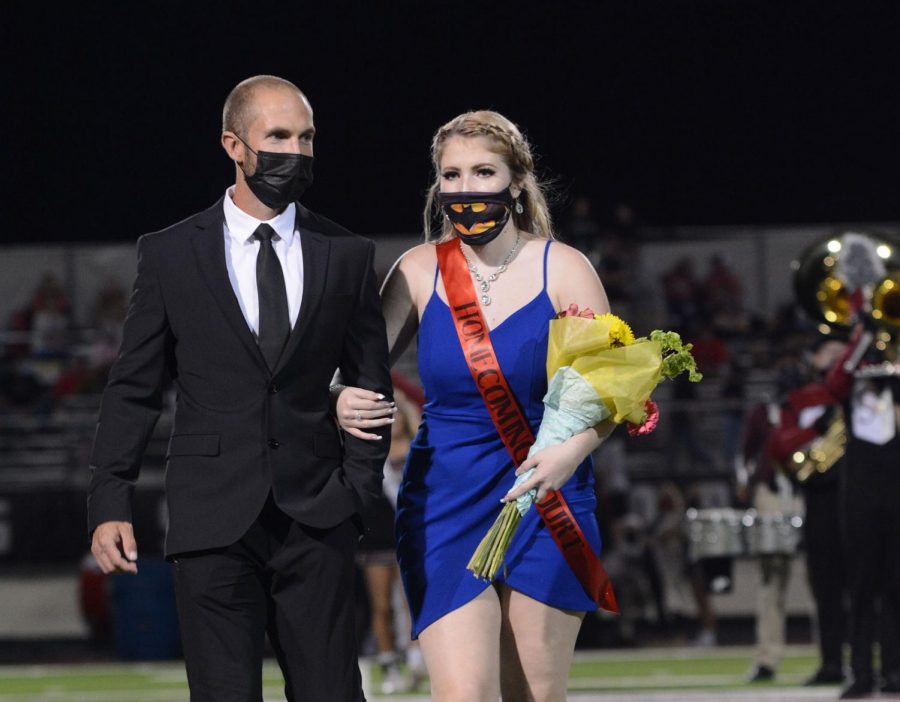 Photo Credit: Cierra Carle
COVID Takes Traditional Homecoming Week Away From Student Body
This year has brought many trials and tribulations to students, teachers and administrators alike. One of these problems being planning special events for students through the school year.
With the first of these events being homecoming week, the school year is off to a different start. The homecoming game has been moved up several weeks, meaning homecoming week itself has also been moved.
Normally homecoming week is one of the best in the school year, a time that everyone- from the freshman to the seniors alike- look forward to. It is filled with five themed days where everyone is able to dress up differently than normal. And it all finishes out with the big football game- and of course, the homecoming dance, with the crowning of the king and queen.
Students expected changes to this week, but when it was announced that school would be starting back sooner than expected, many of us hoped we would at least be able to have our days to "dress up", and were very disappointed to find out that we would not get the chance. 
While we were given "themes" to dress up for and submit pictures to the school's Instagram at home, it was simply not the same. In an Instagram poll of 120 students, 88 percent of students said they would have preferred the themes be postponed to a week after the game when we were back to in-person learning, and 22 percent said they did not mind.
However, students also acknowledge that everyone is doing their best during these hard and completely unprecedented times. In another poll, 96 percent of students said they believe that the administration and teachers are doing what they think is their best to give the students the most normal year they can, while also keeping us safe.