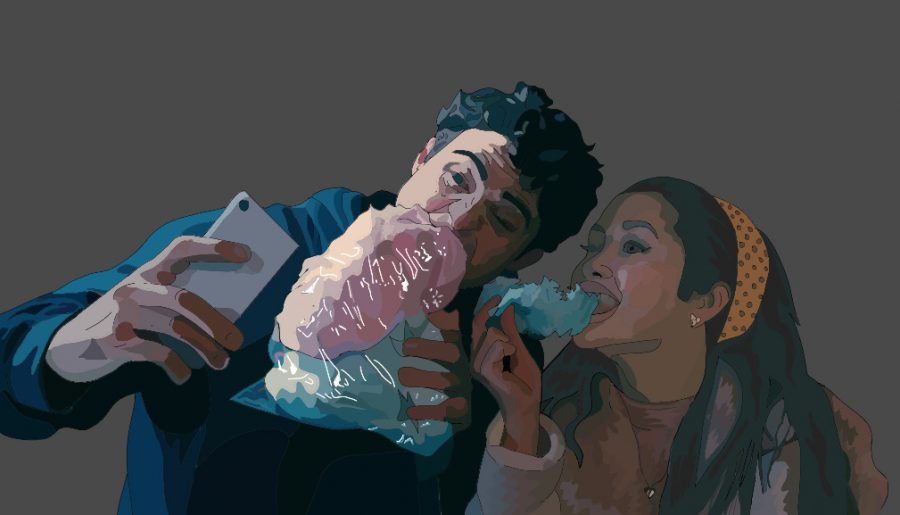 Sequel To All The Boys Proves Good But Not Better Than Book
Feb. 12 was the day most high school teenage girls were waiting for. We could not wait to see the sequel to Peter and Lara Jean's love story, but coming from someone who read the book, I honestly could have waited longer. 
Do not get me wrong the To All The Boys I've Loved Before series is by far my favorite book and movie series, but the movie did not do the book justice. Noah Centineo (Peter Kavinsky), Lana Condor (Lara Jean) and Jordan Fisher ( John Ambrose McClaren) are amazing actors. I do not think they could have hired a better group of people to play the main characters, so the acting was impeccable as always. But the movie left out some main details that would have made the movie watchers so much more obsessed with the sequel. 
Granted they can not put everything in the movie, but there were important parts in the book that could have been replaced with the ones in the movie. For example, in the movie Lara Jean finds out about Peter was with Gen (Emilija Baranac) because Chris (Madeleine Arthur) shows her a picture, but in the book Lara Jean is sitting in John Ambrose's car with him waiting for Peter to show up as they talk and connect once again while Peter eventually never shows up to get on the bus. John and Lara Jean then drive to Peter's house and they witness Peter and Gen together. Leaving this out just takes away the growth of Lara Jean and John's relationship. They also left out an entire tag game that makes Peter and Lara Jean's break-up more heartbreaking by Lara Jean tagging Peter out with tears in her eyes because that tagging out was also a "we are done".
Although I could go on and on about what the movie left out there are also some things they added that made up for it. Such as the moment we find out Peter was waiting for Gen and not Lara Jean and the chemistry between Chris and Trevor (Ross Butler), which was not in the book.
The movie did not meet my expectations. I finished watching it feeling unsatisfied. I highly recommend reading the book. It is much more enjoyable and it gives you so much more insight into Lara Jean and John's relationship. I am not the biggest fan of the book Peter, so movie and book John deserve so much better than what they got. Although I did enjoy the Noah eye candy I got to see for an hour and 42 minutes. No complaints there.