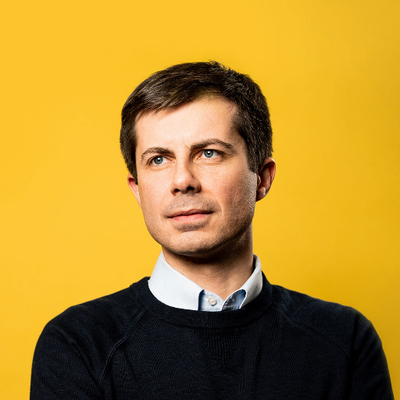 Mayor Pete Finds Increasing Support
The 2020 election will be arguably the most consequential election of recent history. The ramifications of the voters choice, specifically in the contest to the highest office of the land, will be felt through every corner of the republic. The many presidential candidates on the democratic side recognize this and have chosen to engage in this process; some entirely because of this reality. The choice for me personally is not just about defeating the sitting president, but also includes an element of supporting an individual who prioritizes many of the exact opposite of his policies. For me, after much weighty consideration, that individual is clearly Mayor Pete Buttigieg. 
I have not taken an ounce of this decision lightly. In fact, my preliminary support was on the side of assumed front-runner Joe Biden. Though I am cautious to ever speak ill of an individual like Vice President Biden, a champion in his own right who has been instrumental to the success of many necessary advancements of minorities and women, he is simply not who the country needs at this present time. He is remarkably absent from a myriad of issues, all of which would need to be at the forefront of his potential administration. The longer Biden has been a candidate the less and less I have aligned with his policies. There was a time when I was energized to work on his campaign, and do the things necessary to play my small part in his eventual success. In fact, I applied, and was accepted, to serve as a campaign fellow, an opportunity to learn the virtual ends and outs of organizing in my own community. But, I write today lacking that same sense of energy for that campaign; no longer supporting Biden, in any sense. 
I was not shopping for a candidate when I stumbled upon Buttigieg. I was very much interested in every campaign, and what their message had to offer- though,  full-disclosure, Buttigieg interested me the most. My first interaction with the campaign was while it was still in its "exploratory" phase. Mayor Pete resonated with me immediately. However, my reservation to fully support Pete lied in the question of electability. Would America elect an openly gay, millennial, mid-western mayor to become leader of the free world?
My concerns on the question of electability have been unequivocally resolved. Buttigeieg's message is resonating well with voters. His message of unity, a message not only enunciated but also acted out upon by every facet of his campaign is not just unique, it is refreshing. The campaign's plans are necessarily moderate. And Pete's Douglass Plan- a comprehensive plan towards how to dismantle long-standing injuries towards African-Americans- is the most necessary, substantive plan out of any major political candidate in modern history. The polls and data support the idea that the more voters hear Buttigeig's message and policies the more they align with the campaign. 
When Pete wins Iowa, the question that lingers for many will resoundingly be answered: Pete not only can win, he is poised to do so. The democratic party does not need another Hillary Clinton, a candidate forced down the parties' throat by political insiders in an effort to, in theory, ensure a general election win. Blandness is not the essential idea behind the success of our constitutional republic, uniqueness is. Uniqueness of political experience, uniqueness of sexual orientation, uniqueness of perspectives and background, holistically, are all paramount to the issues that need attention in the modern day. Pete wields that uniqueness in all areas, and thus, retains my strong support.