Only 17 Years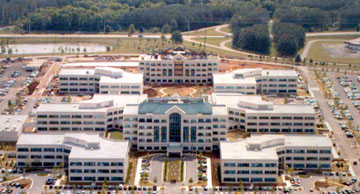 Advertisement
Hang on for a minute...we're trying to find some more stories you might like.
We have been in a state of almost perpetual war since our founding: Global Research has found that we have only had 17 years of peace during our entire existence as a nation. The absence of peace has only grown worse in recent years as we have been fighting the "War on Terror" throughout the Middle East, South Asia and North Africa. War throughout our history has costed our nation millions of lives, trillions of dollars and irreparable damage to reputation of the U.S. on the world stage.
We have waged various genocidal wars against Native Americans, engaged in a 35 year conflict in South America over bananas, fought in several proxy wars against the Soviet Union in the Cold War and now find ourselves fighting a "War on Terror" which has gone on for 38 years and counting and achieved absolutely no strategic objective. Certainly we have fought many unnecessary wars from which the American people gained nothing but lost everything.
Despite the carnage and bloodshed, war has become a national pastime of the U.S. Throughout our history, and especially in modern time, war—especially wars started over faux patriotism or some twisted ideal of human rights that gives us the moral justification to be imperialists—has become extremely popular in the U.S. War is one of the few things that can still unite an increasingly polarized nation, as war is one of the few things that both parties support; the American people will support a war if they are fed a good excuse.
Many presidents have advocated against war, in fact, all four of the last four former presidents ran campaigns advocating for an end to the previous president's wars. However, former Presidents George H. W. Bush, Bill Clinton, George W. Bush and Barack Obama have all started wars and conflicts abroad, and Americans are having a growing sense of battle fatigue as sons and grandsons fight the same wars that their fathers and grandfathers fought in.
Currently we are involved militarily in eight different countries: Afghanistan, Libya, Sudan, Pakistan, Somalia, Yemen, Syria and Iraq.
In modern times, very few people benefits from war. The citizens in the U.S. do not gain anything, as their family are sent to bleed overseas. The people in other countries, no matter how benevolent our intent, have gained nothing from our presence, rather, they have faced great sorrows as a result of our presence. For example, Syria is ran by President Bashar al-Assad who we consider to be a tyrant, but he has done some good as president by protecting religious minorities, providing order for Syria and giving the Syrian people a good standard of living.
When we started intervening, we gave weapons and aid to the Kurdish forces as well as the Free Syrian Army, but many people in the Free Syrian Army aligned themselves with terrorist organizations such as Al Qaeda and ISIS. In the end, by getting involved we created a bigger enemy than one we wanted to defeat in the first place.
Most conflicts around the world will sort themselves out in the long run, there is nothing for the U.S. to gain in fighting other people's battles for them
Will the American people ever see peace again? Inevitably the U.S. government will have to stop engaging in so many foreign conflicts—it will bankrupt them if they do not stop. War is expensive, maintaining foreign military bases is expensive and properly funding the most well-equipped, widely spread and technologically advanced military in the history of the world is expensive. Just the war in Iraq and Afghanistan has a price tag of over $6 trillion after interest is applied, and our yearly military budget is over $600 billion, varying year to year based on our leaders—to compare, Russia and China, our two biggest rivals, spend $210 billion every year combined. We outspend our two biggest rivals put together by a factor of three, and that is not even counting the spending of our allies.
President Donald J. Trump recently ran a campaign that called for an end to foreign wars, but he is already showing signs of abandoning that message. He has not scaled our eight interventions back, and has engaged in pompous and unnecessary displays when he bombed a Syrian airfield owned by Assad and exploded a "Mother of All Bombs" in Middle-of-nowhere, Afghanistan.
Will our current president be the one to end the U.S. policy of global interventionism? Probably not, but the wars have to end one day—the cost of not doing so is too great.