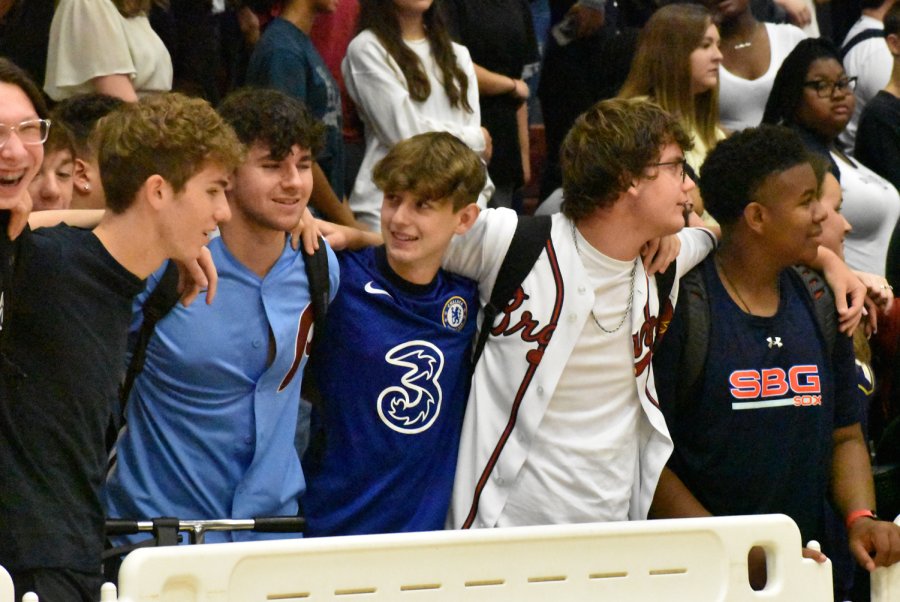 Photo Credit: Erica Williams
Student Body Kicks Off Football With First Pep Rally Since COVID
Today, students attended the first pep rally since the outbreak of COVID. The event opens a year that will be filled with similar firsts.
"Many of our students have not had a true pep rally experience since they have been in high school," SGA coordinator Katelyn Brewer said. "So I am feeling really excited to make this a special event." 
With this being the first school year away from COVID, students will engage in experiences that would have seemed normal a few years ago. SGA recognizes the chances that this provides.
SGA highlighted the spirit stick which was won by the seniors thanks to their overall energy and school spirit. Senior Malia Chitwood attended the pep rally as part of the senior section.
"It was great," Chitwood said. "I'm excited that we are allowed to have pep rallies again and look forward to more throughout the year."