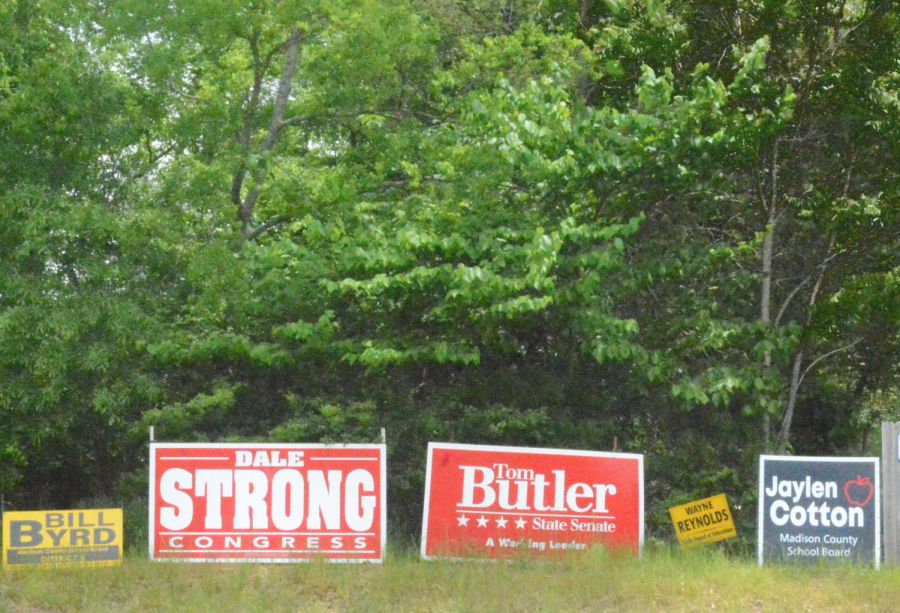 Photo Credit: Vee Lewis
Candidates Try For MCBOE Positions
Shaw
Chris Shaw has been the current principal of Madison County's Sparkman High school for seven years. Shaw has 35 years of experience, including being the principal of two different schools in Georgia and Alabama. He is looking to improve the Madison County school system with his experience and continue to improve the success of schools all across the county.
Kubik
Ken Kubik is the current Director of Personnel for Madison County schools. Kubik has 26 years of experience in education, including serving as Interim Superintendent for Madison County Board of Education. On his official website, kenkubik4super.net, Kubik states that he wants to increase student learning as well as support school personnel. His main message in his campaign is caring about the children in the school system.
Cotton
Jaylen Cotton is a graduate from Sparkman High School. He is 18 years old, making him the youngest candidate running for the District Five School Board Member Position in Madison County ever. Because he is freshly graduated from Sparkman, Cotton believes his visions and ideas will give a fresh outlook to the county.
Whitlow
Cameron Whitlow is the current principal of Meridanville Middle School. He has been the principal since 2018. Before Meridanville Middle, Whitlow worked as a principal at Brewbaker middle school, which was a school listed on the Alabama Failing List. Whitlow led a successful effort to get the school off of the list. In Whitlow's campaign announcement, he stated that he believes in putting students first and working with both parents and fellow teachers to ensure a safe, educational environment.
Byrd
Bill Byrd is a math teacher at Monrovia Middle School. He has taught for 25 years. In those 25 years, he builds relationships with his students. Since Byrd has been a student, parent, and teacher in the Madison County system, Byrd believes he has great experience to be running for the District Five Board Member role.