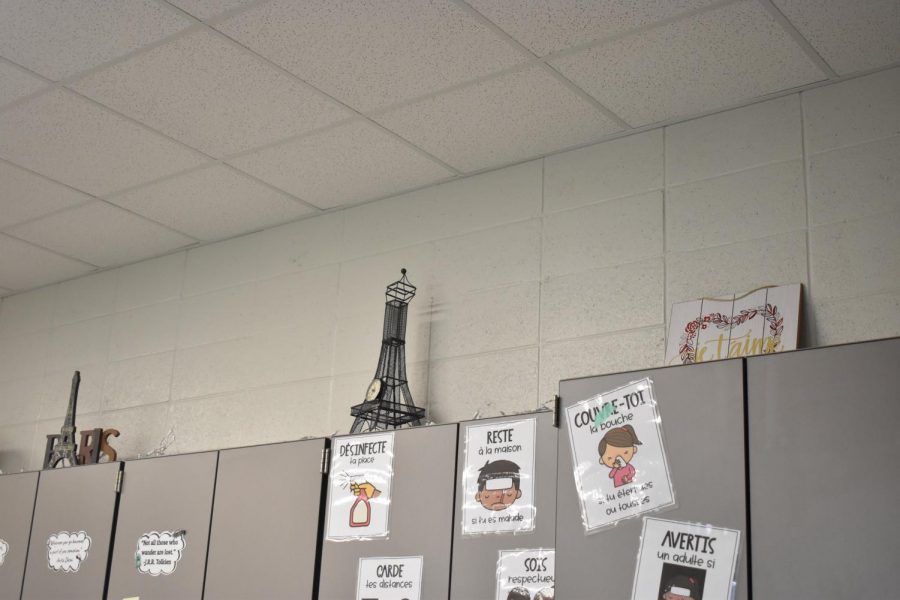 Foreign Clubs Reopen After Shut Down Due To COVID
In High School, you have the opportunity to take foreign language classes. Why not further your knowledge by joining one of the foreign clubs? 
Recently both foreign clubs have reopened after being closed for a year due to COVID-19. The foreign clubs that have been reactivated are the Spanish club and the French club.
One of the teachers that are in charge of the Spanish club is Katie Moore. Mrs. Moore is one of the two Spanish teachers in Sparkman. In Moore's class, she incorporates Spanish culture along with the language.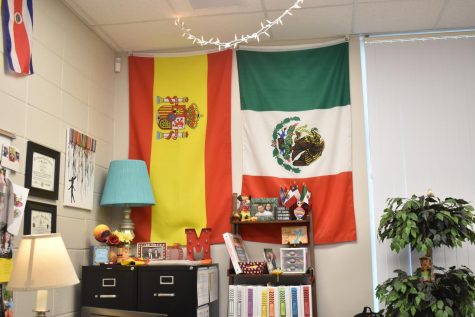 "I incorporate culture as much as possible into my classes. We generally have a cultural focus each chapter, studying the music and art of that particular country or region." Moore said. "We also listen to popular songs in Spanish every Wednesday for "Música Miércoles". We celebrate important holidays and festivals throughout the year as well."
 They will also learn about Spanish celebrations and more.
 "We will be exploring different holidays such as Hispanic Heritage Month, Day of the Dead, Christmas in the Spanish-speaking world, Cinco de Mayo, and many more." Mrs. Moore said. "Students will be able to compete in the Spanish Club competition in the spring at UA,"
 The teacher that is in charge of the French club is Jennifer Hamlett, the French teacher here at Sparkman. Hamlett also incorporates culture into her teaching.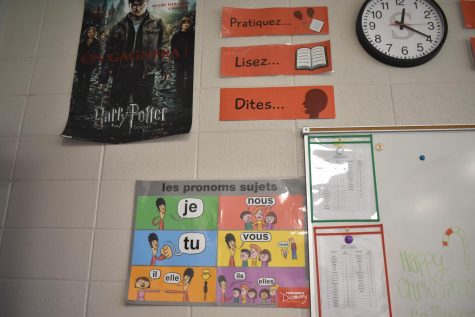 "Language without the cultural context is not as useful or practical. So it's important to have context in cultural context, all the time. For example, the use of being formal when you speak to someone versus informal, that's not something we necessarily do in English but we do in French. Hamlett said. "We discuss cultural differences there. There are many French-speaking countries, so we do try to talk about geography, and a little bit of history on why countries have French as their main language or why they speak French."
 Along with that, they talk about different foods, resources and crops.
 Hamlett found her love for teaching foreign languages in high school by taking language classes. "It just clicked for me," Hamlett said.
 In some colleges knowing at least one foreign language is required to be able to apply. Imagine you're trying to get into your dream college only to learn that you have to know a foreign language. Spanish teacher Mrs. Moore says there are three reasons why it is an important class to take.
 "Learning a 2nd language is incredibly important for several reasons: We live in a global world. Being able to communicate with the almost 500 million native Spanish speakers across the world in terms of educational and business opportunities could play an influential role in students' futures. World travel is a priceless experience. Knowing the native language of the incredible places in the Spanish-speaking world enhances those travel experiences. It is also very important for high school students to know the admission requirements for the universities they wish to attend in the future. Many universities have world language requirements for general admission."
 Diving deeper into the clubs, Both teachers want to make their clubs the best as possible considering the fact that they were closed for a year, and they want to make sure that their clubs leave a lasting mark in the school.
 "The purpose of French club is to offer a place where students who are interested in languages, not just French, but other cultures can come together, talk about French specifically try new foods, and do some activities that relate back to the language and the culture and just provide a place for people are interested in that kind of thing."
 It is not difficult to get into the clubs as the requirements are very lax. 
  "Anyone one can join the Spanish Club. Dues are $20  and are due by October 30th. Students who are interested, need to see Señora Naves Peña or Señora Moore for more information," Moores said.
 To join the French club the dues are also $20 and you do not have to have taken French classes to join.
 Both clubs will have meetings monthly to talk about future plans for the clubs and to pick the positions of the clubs.
 " As we get started, we will have an introductory meeting the week after fall break. And at that time we will decide if morning meetings or after-school meetings are the best for that group of people that are interested in having the club," Hamlett said. "If we need to have a before and after school meeting then that is something we can also discuss just to make sure that everybody who wants to participate can participate, but we'll plan to meet on a monthly basis between October and the end of the school year,"