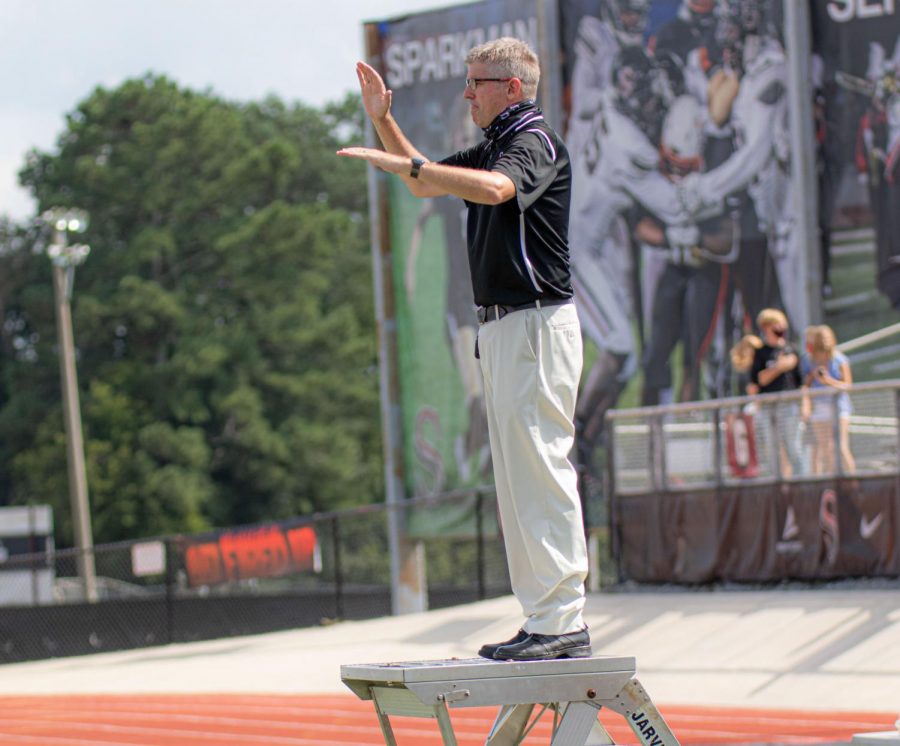 Band Director Talks Halftime Show
Crimson Crier: What are the themes of this year's halftime show?
David Raney: The Marching show this year is Dance with Me, a show all about audience participation, and the Competition show this year is The Travelers, a story about a group of travelers, their culture, and experiences along their journey.
CC: What is the music associated with this year's halftime show?
DR: The music associated with Dance With Me is Bang!, Shut Up and Dance With Me, Don't Start Now, Hand Clap, and Cha Cha Slide. The music associated with The Travelers is Caravan, Superstition, and Erghen Diado.
CC: What is your favorite aspect of marching band?
DR: Watching students work very hard to accomplish something very difficult while not giving into the challenge.
CC: What does a typical marching season look like?
DR: Long hot rehearsals for weeks on end before reaping the rewards of great performances.
CC: How would you describe your directing style?
DR: Pressing and pushing forward as much as possible while making the best most efficient
use of our time.
CC: What is your least favorite part of directing?
DR: Dealing with paperwork and other things that have nothing to do with teaching students.
CC: Do you prefer the Marching or Concert season? Why?
DR: I like them both equally. By the time we get to the end of one season I am ready for the next to start. This keeps things fresh without experiencing burnout.