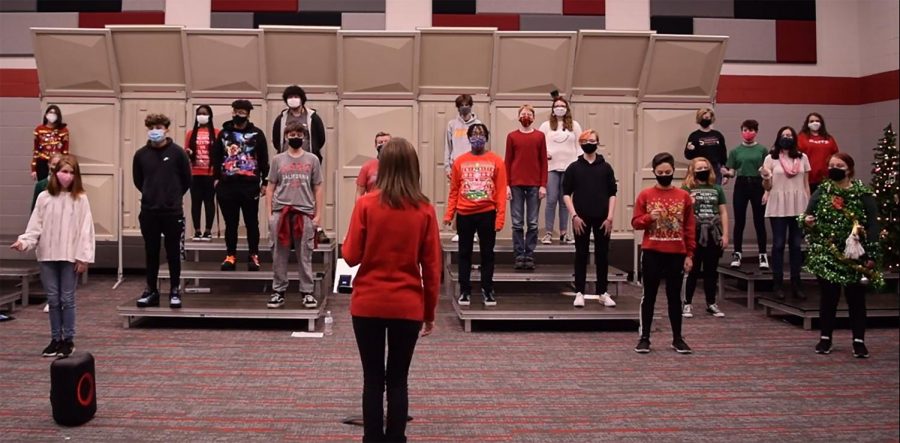 Photo Credit: Photo by Madison Duboise
Choir Holds Final Concert of the Year
As the end of the school year approaches, the annual choir concert is happening too. The concert will happen May 18 at 7 p.m. in the auditorium. 
The choir club had been working on songs all year and practicing leading up for this performance. This year's performance is focusing on the joy in this difficult year. 
"I am excited about all of the songs!! I purposely chose songs that are either upbeat and super fun or that have a positive message of hope," Caitlin Torrence said. "We will also be featuring many soloists as well as our a cappella choir "Sparkappella", and the seniors will perform their senior song." 
Due to COVID, changes will be made in the performance, the necessary precautions will be taken to keep everyone safe and healthy. 
"All singers will be masked, and seating will be socially distanced," Torrence said. Tickets are selling out fast so go buy yours online and support the choir club by showing up to their performance. 
"Tickets are almost sold out! There are currently only 32 seats left due to capacity limitations from COVID," Torrence said.