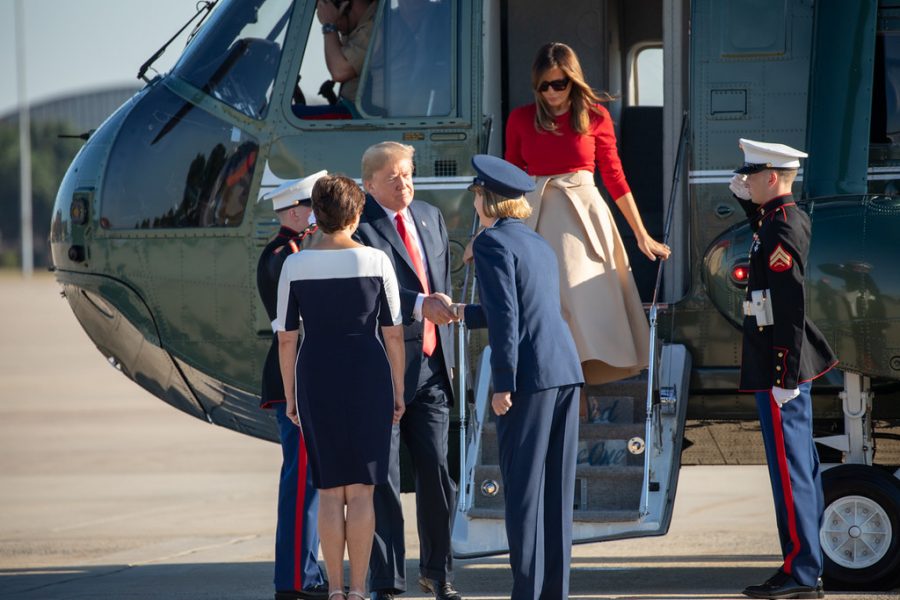 Photo Credit: Shealah_Craighead:"President Trump & the First Lady's Trip to Europe" by The White House is marked with CC PDM 1.0
President Confirmed As COVID-19 Positive
President Donald Trump revealed on Twitter early this morning that he and First Lady Melania Trump have tested positive for the coronavirus.
In his Tweet the president states "Tonight [the First Lady of the United States] and I tested positive for COVID-19. We will begin our quarantine and recovery process immediately. We will get through this TOGETHER!" This is already the President's most shared and liked Tweet ever. The Tweet was sent out around 1 a.m. ET, so it is likely that most people were asleep- and the tweet is sure to get more attention as the nation wakes up.
Hope Hicks, one of the president's longest-serving confidantes, began feeling mild symptoms during the plane ride home from a rally in Minnesota Wednesday evening. She was isolated from other passengers aboard the plane and her diagnosis was confirmed Thursday. Hicks traveled with the President to the first Presidential Debate on Tuesday night in Cleveland. She is the closest official in the White House to President Trump to test positive for the virus.
Many are speaking out that the positive test comes not only after the President made fun of former Vice President and Democratic Presidential nominee Joe Biden for wearing his mask everywhere he goes, but also after the outbreak had killed over 207,000 Americans and the President's insistence Thursday night that "the end of the pandemic is in sight."
The president will quarantine in the White House with the First Lady for an unspecified amount of time, only 32 days before the Nov. 3 election.