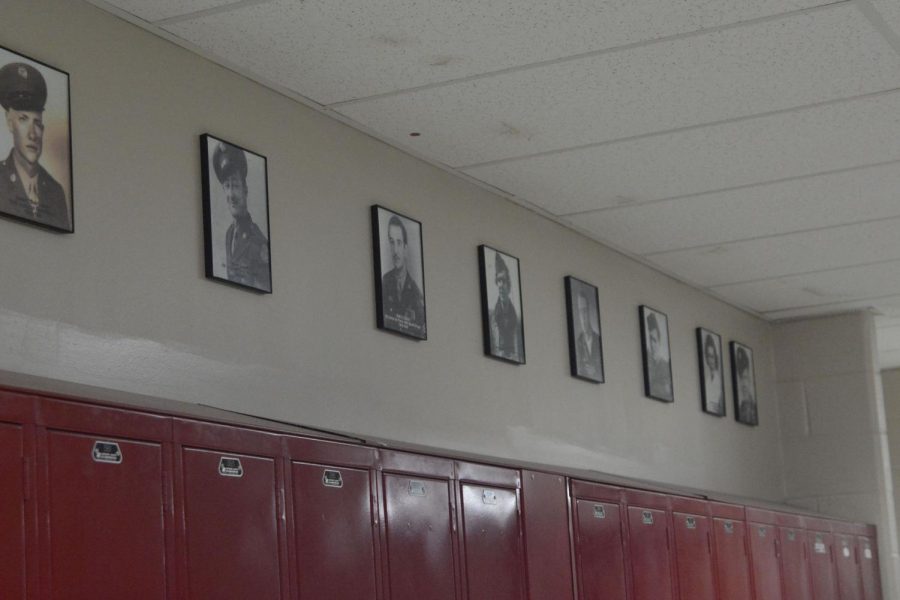 Club Looks Forward to Year of Serving Veterans
Veterans are the closest people to superheroes that this world gets, and a club of about 20 students is honoring our veterans in great ways.
Teens for Troops is the history club revamped into a club dedicated to showing their appreciation to those that serve the country. Their club grew from about five or six members in the 2018/19 school year to almost 20 this school year, and they still need more members. Their plans for the year include collaborating and working with multiple retired soldiers and organizations that work with veterans. 
"Teens for troops is an organization where we try to do things for our veterans because they do so much for us," vice president Anna Ellis said.
Erin Coggins started Teens for Troops and has a variety of  ideas they would like to do. They want to work with the Adopt-a-Veteran program, Blue Star Mothers and Wings over Courtland. With Blue Star Mothers there will be a drive to send supplies to the troops serving our country. As well as honoring soldiers, the club is also in charge of the Veterans Day assembly. This year they plan to host a Veterans Day breakfast as well. 
"We intend to extend our Veterans assembly so we can provide more opportunities for our veterans to spend time at the school," Coggins said. 
The club's newest project is to complete the Wall of Heroes that currently is unfinished on the history hall. They need 36 photos of veterans from the Harvest, Toney and Monrovia area. Student and faculty members can also contribute photos of their loved ones. 
They also plan to expand the line of pictures of veterans in our history hallway with pictures of 
"I've always felt that kids do not grasp the sacrifices made by people that serve in the military or who have served." Coggins said. "Maybe seeing these photos will at least make them stop and remember that there are people who choose to put their lives on the line to protect our freedom."
Teens for Troops is a club where students can show their patriotism and their thanks to the patriots that serve for us. They need support and more members that share the same American Spirit they do to give back to our troops.
"These people are very important, they help keep us free and that is something we need to support and remember," Ellis said.