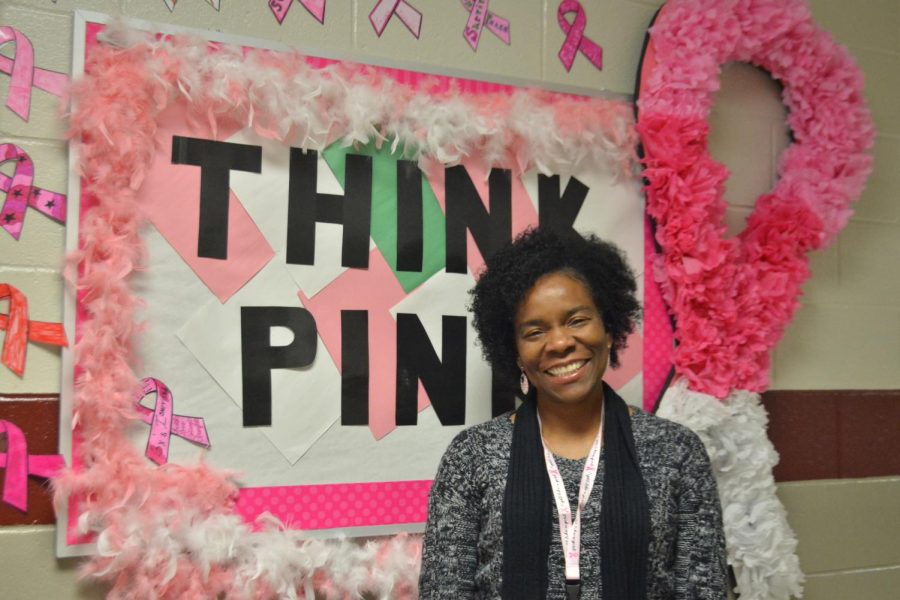 Teaching Aide Celebrates Her Victory Over Breast Cancer
With October being the awareness month for breast cancer, teaching aide Stacy Gilbert is celebrating her victory over cancer, not just once, but three times.
Gilbert is in her 15th year as a cancer survivor after being diagnosed in 2004, 2010 and 2018. She was first diagnosed at age 36, statistically young for developing breast cancer.
"I've been around the block a few times, you could say," Gilbert said.
Though breast cancer does run in her family on her father's side, her first experience with cancer was shocking to both her and her family. However, she was proactive in becoming knowledgeable about the disease. She was nervous, as anyone would be, but made sure that her and her family did what needed to be done.
"I cried a little bit the first time," Gilbert said. "The second and third time, I did not."
Gilbert says that she has learned about living each day to the fullest because of her experience with breast cancer. She makes sure to enjoy every minute she has with friends and family, and talk to anyone who is on her mind.
"It made me more mindful of my time and actions," Gilbert said.
After her experiences with the disease, Gilbert advises that it is of utter importance to get multiple opinions from different doctors and collect your own information. Through her thorough research of her condition, she was capable of doing things to improve her physical and mental shape.
"It's important to eat well and exercise," Gilbert said. "You have to do things that are good for your mental health, more so than your physical health, because mentally you have to be ready."