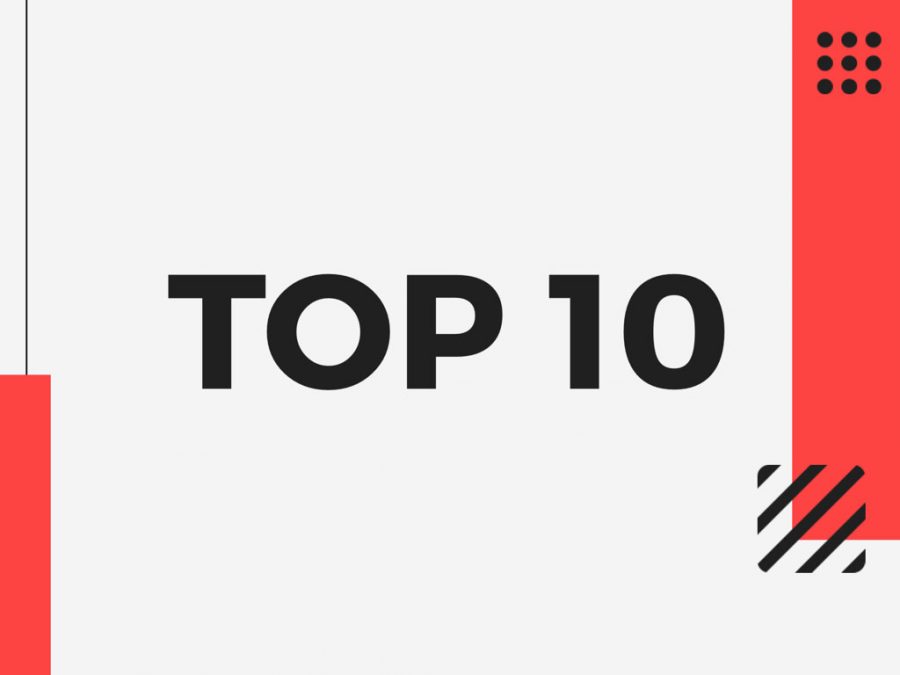 Photo Credit: Graphic by Saylor Cuzzort
T10: The Best Pies
There are lots of pies with many different flavors and textures. But if I had to pick 10 here is what they would be.
Pumpkin Pie.
A classic that everyone knows and loves. The crispy crust with the soft, mushy, pumpkin part topped off with whipped cream, pumpkin pie is a classic that everyone knows and loves. It is a pie staple and will always be in the top 10.
Chocolate Pie.
Less heard of but still known, chocolate pie is a delicious sugary pie that has a crunchy crust with chocolate filling the crust which is usually cooked into a Jello consistency or until it coagulates. With toppings like whipped cream and chocolate chips, chocolate pie is easily one of the best.
Cherry Pie.
Cherry pie is a sweet favorite, with the crust being laid down and then the gooey cherries on top with a final layer of pie crust over the cherries. Cherry pie is a delicious sweet dessert that reminds everyone not to look down on cherries. Add some whipped cream on top and that slice will make your mouth fill with flavor.
Apple Pie.
An original pie that has been around for centuries, they are rich and sweet and taste especially good with cinnamon sprinkled on top of the gooey apples. The pie crust usually seeps with the juices from the apples when they cook making the crust taste like apple tart. With an over crust that is necessary with the pie, it is an amazing dessert.
Cream Pie.
With a delicious pie crust topped with the custard or pudding that is made from milk, cream, sugar, wheat flour and eggs, Cream Pie is a dairy based pie. Unlike most pies this one can be eaten cooked or uncooked. I prefer cooked because then it has that crispy crown layer on top that just makes it a 10/10.
Pecan Pie.
Filled with delicious crunchy pecans and a filling of eggs, butter and sugar, Pecan pie is southern in nature. The pie is sweet and crunchy all in one making it a delicious crunchy dessert that makes mouths water and people melt from the taste.
Banana Cream Pie.
This pie is like banana pudding in a pie crust. The wafers in the pudding being the pie crust instead of a regular pie crust. This takes my love of banana pudding to the pie level and it tastes absolutely delicious. With A slice smothered in whipped cream my taste buds scream from the tastiness.
Blackberry Pie.
A fruity pie that is gooey on the inside and hard on the outside, blackberry pie takes the lovers of blackberries and puts that love into a pie. The pie is very sweet with that hint of bitterness that the berries have making a delicious pie and an amazing dessert.
Key Lime Pie.
Key lime pie is a delicious pie made of lime, egg yolks and sweetened condensed milk. It is usually cooked in either a pie crust or graham cracker crust. It can also have a meringue topping made from egg white or shipped cream which is my preference. The mixture of the sweet lime filling and the crust make it a crunchy, delicious mouth-melting dessert.
Peanut Butter Pie.
Peanut Butter Pie is newer to me as I have only had it once but it was immediately one of the best pies I had ever had. The filling is made from creamy peanut butter, cream cheese, powdered sugar and heavy cream on top of a flaky pie crust. The topping of choice can be whipped cream and the dessert is finished and ready to be eaten.