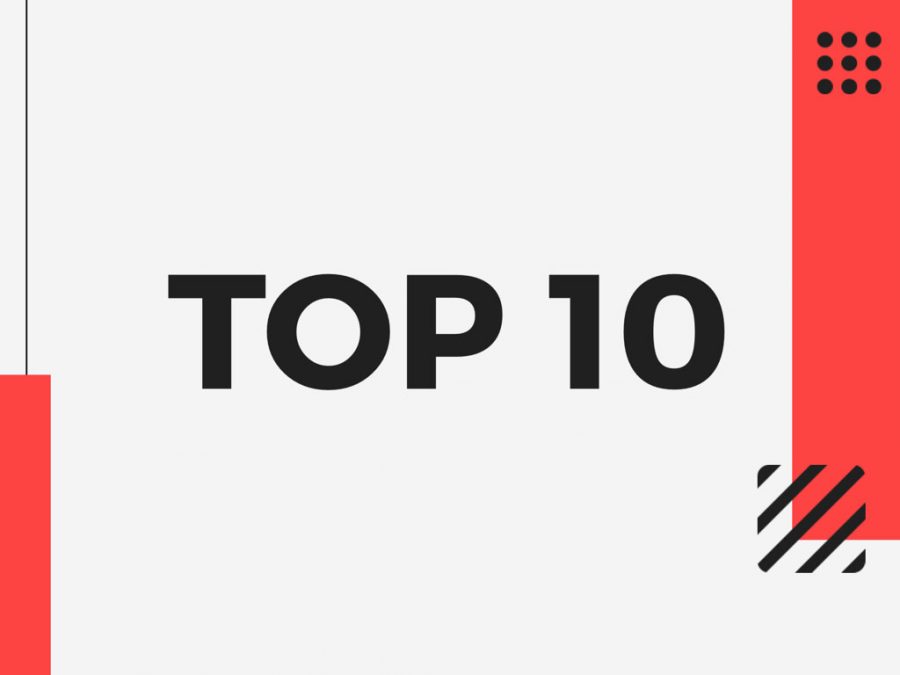 Photo Credit: Graphic by Saylor Cuzzort
Top Ten: Disney Drops
Hocus Pocus 2 – Release Date: Sept. 30, 2022
With Halloween approaching this fall, the sequel to the original "Hocus Pocus" is perfect to watch with friends and family, while making those infamous Pillsbury Halloween cookies. "Hocus Pocus 2" is set 29 years later where the Sanderson sisters are resurrected and hungry for revenge. It is up to three high school students to stop these witches from bringing chaos to their town.
Disenchanted – Release Date: Nov. 24, 2022
15 years after Disney's "Enchanted," a musical sequel called "Disenchanted" is soon to be released. It picks up with the main character, Giselle, trying to find her and her family a more fairytale-like life by moving to another town. Instead of finding magic and joy, they are now faced with rules and regulations. Giselle is now in a race against time to bring happiness back into her family's life.
The Little Mermaid – Release Date: May 26, 2023
Another live-action princess movie is about to make history. Disney's classic "The Little Mermaid" tells the original tale of a young mermaid princess who finds true love above water, even when challenges get in her way. This movie features Halle Bailey, a young African American actress, starring as Ariel. Despite controversy arising over the casting, this movie is already bringing back the nostalgia older generations had to the upcoming generations.
Elemental – Release Date: June 16, 2023
Pixar's 27th animated feature film sets the scene with city residents based on the four elements, fire, water, air and earth. It follows a fiery girl and a go-with-the-flow guy and what they have in common despite their elemental state.

Indiana Jones 5 – Release Date: June 30, 2023
In the summer of 2023, a new Indiana Jones movie is set to be released. Currently the plot of the movie is unknown but it may be the last movie in the series Harrison Ford, the actor who plays Indiana Jones, may act in. So if you are looking for a thrilling action movie, you are in luck. 

Peter Pan & Wendy – Release Date: 2023
Based on J.M. Barrie's tale of the boy who never grew up, a live-action version of "Peter Pan and Wendy" is hitting theaters soon in 2023. The movie features the classic storyline of Peter Pan recruiting three siblings, one of whom is Wendy Darling, to join him on the magical adventure to Neverland island.

Snow White – Release Date: March 22, 2024
Disney has produced several live-action adaptations of their movies, especially their princess movies. This year, Disney's oldest animated film, "Snow White", is set to be released in the spring of  2024. Disney fans can relive the magic and watch this young princess's storyline unfold before them in theaters.
Captain America: New World Order – Release Date: May 3, 2024
Calling all Marvel fans. An upcoming superhero movie focuses on Sam Wilson, also known as the Falcon, taking over as the new Captain America. This movie will feature new trials originating from "The Incredible Hulk" and new triumphs the next Captain America will come face to face with.
Inside Out 2 – Release Date: June 14, 2024
After "Inside Out" hit theaters in 2015, it left a wide audience of fans of all ages feeling all kinds of emotions but exciting news of a sequel will spike up those happy feelings. "Inside Out 2" will pick up on a teenage Riley who deals with the overwhelming emotions that come with adolescence.

Mufasa: The Lion King – Release Date: July 5, 2024
A new continuation of the original "Lion King" movie is planned to be released in the summer of 2024. This movie focuses on a grown up Simba who becomes king after the tragic loss of his father. He is determined to lead his cub into following his footsteps all while keeping his late father's memories alive.