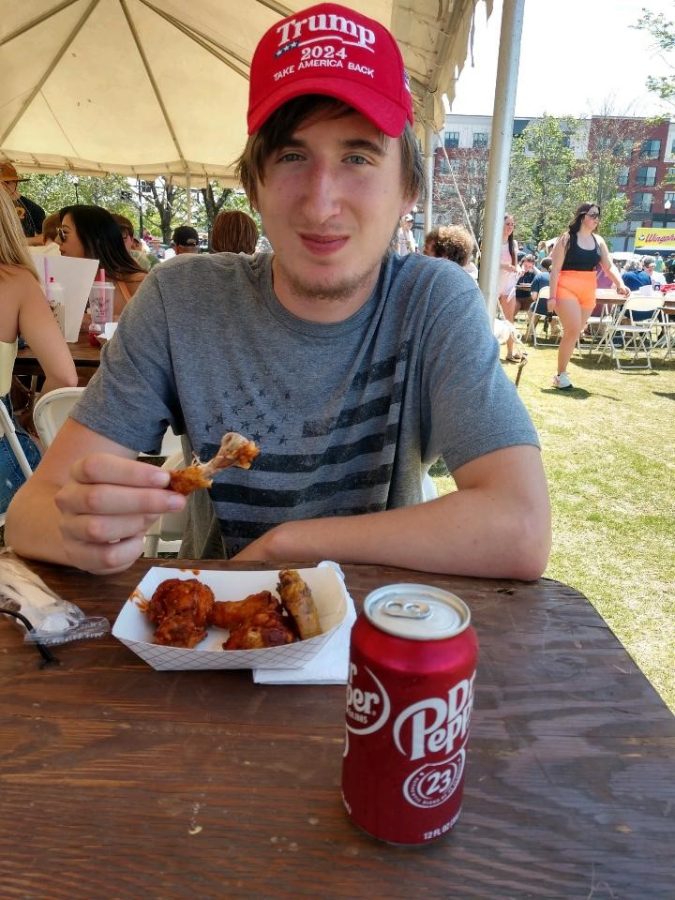 Wyatt Harris
On a hot weekend day on April 23, an event took place at Big Spring Park in Huntsville. When it opened exactly at noon, the weather would not be the only thing causing heat that day, as the food under multiple tents would be emitting heat. Lots of it.
Last Saturday, I traveled into downtown Huntsville to take part in a tasty and mouth-watering event. It is the long going event called Battle of the Buffalo. The event took place in Big Spring Park and only takes place once every year. It is an unfortunate fact that it is annual, just because of how enjoyable and fun the entire thing was for me.
Battle of the Buffalo is often referred to as a chicken wing festival, as that is the main subject of it. Multiple chicken wing restaurants or food trucks show up at the park and set up tents. Each tent marks a restaurant, with wings in different styles and fashions being cooked up. What I mean by "styles and fashions", is multiple sauce, seasoning and cooking style combinations. 
Really the only styles there were smoked and baked. But with how many different sauce and seasoning combinations, there were too many to count. Unfortunately, the wings came were not free, but the price was not bad at all. How you obtain the wings is through tickets. Each ticket will get you two wings. $15 will get you 10 tickets at a separate booth, which equals a big amount of 20 wings.
I had only purchased 10, just to check out the place and get the general feel of the event. First off, every chicken wing that I had was delicious. There were so many different tents to choose from, the decision not being difficult at all. Now I love wings, so I went to each booth down the line, eventually settling on a favorite. Even though there were more than 10 booths, that was ok. Not all were open at the time I arrived, but there was still a nice variety available while I was there.
When it comes to my favorite out of the ones I tried, that easily goes to Wingaholics. It was the third booth in the line, and I thankfully got a good taste before the line began. The first two I had were buffalo garlic and one with some kind of golden sauce on it. It was not specified what the gold sauce was, but it was still delicious either way. About 30 minutes later, a line had built up in front of the booth, which took me about 40 minutes to get six more. However, the wait was worth it, as a new barbeque sauce had been applied to the current batch, once again amazing.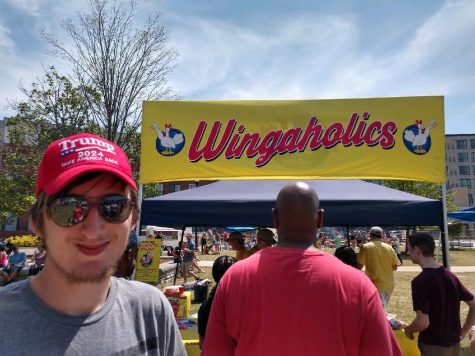 Not only were there wings for everyone, but other things as well. There was an area for kids near the back of the park, which had a couple inflated attractions, a big slide and an obstacle course. This gave the kids something to do if they did not want to have wings, and just something to do either way. There were even three tents with available dogs and cats to be adopted, which was nice for them to set up.
The last notable thing at the festival was the chicken wing competition, which is where the festival got its name. For this year, round 13 is still going on at the moment with the results not released yet. I do feel that the winner will indeed be Wingaholics, based on the massive line that was at the booth, probably for the whole duration of the festival. Besides the line, their wings were really good and I hope a restaurant opens soon, as making wings is only a hobby to them at the moment. 
I am already looking forward to next year's festival and round 14 to take place, with more wings and fun to take place at Big Spring again. For now, make sure to mark your calendars to make sure you will arrive for Battle of the Buffalo in 2023.