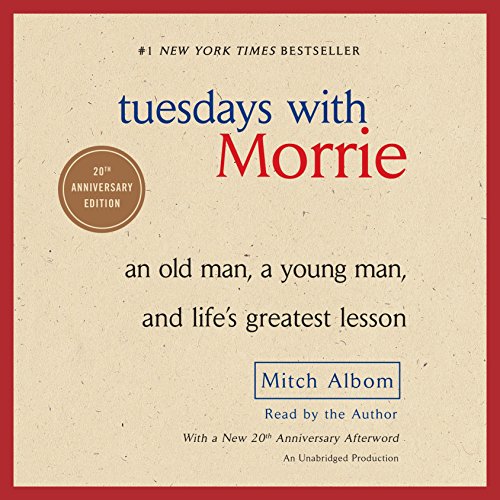 Tuesdays With Morrie is one of those books that you pick up and never want to put down. The author, Mitch Albom, created a memoir leaving readers with a bigger perspective on life. 
The book begins by telling the story of how Albom signed up for a class in college not knowing the professor would become his mentor. The professor, Morrie Schwartz, always taught Albom's classes on Tuesdays. At Albom's college graduation, Morrie tells Albom that he hopes he will continue to visit him. 
Albom does not keep his promise and ends up regretting it. One day when on a business trip, he sees his former professor on television and finds out some horrible news. Filled with guilt, Albom decides it is time to visit Morrie. 
Albom and Morrie sit down every Tuesday and talk about things Morrie wants to share before time runs out. After the first day they met, Albom made a list of all the important topics he wanted to cover. They acted as if these meetings were extra classes from college. 
Morrie is a wise old man that has a passion for helping people learn more about themselves and the world. Since retiring from his job as a professor, Morrie has all the time in the world to meet with people and help them. Never once does he try to talk about his own problems.
The book leaves you with more knowledge about life in general. It is full of lessons that make it worth reading. Although the ending may not be the happiest, Morrie's life wish at least comes true.