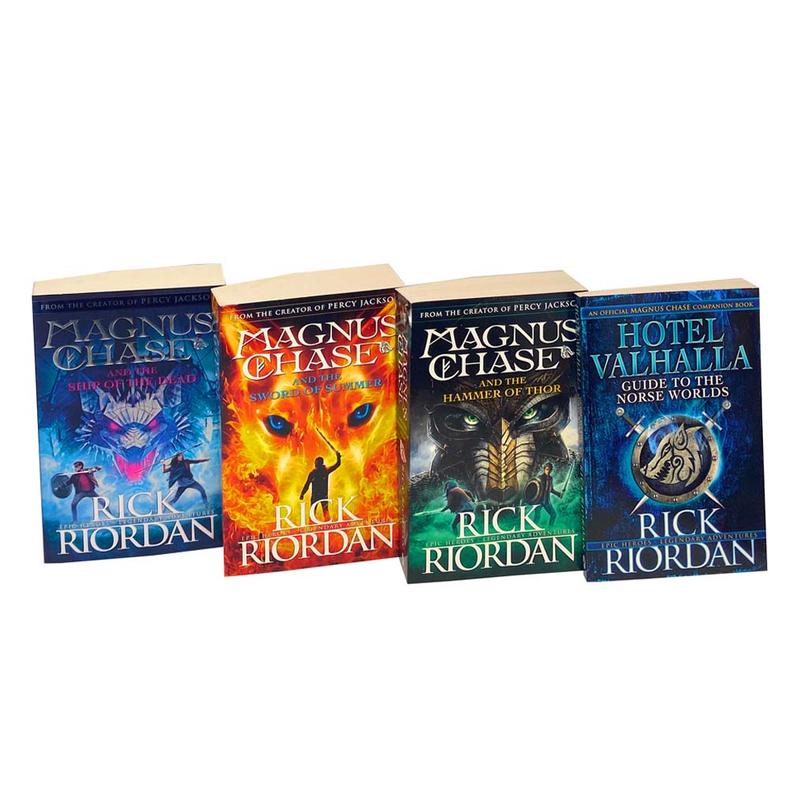 Introducing Norse Myths To Teens "Magnus Chase" Book Series Review
This is going to be a review on The Magnus Chase and The Norse Gods Series by Rick Riordan (Writer of the famous Percy Jackson Series). So to start it off, the series has a great way of showing representation in the LGBTQ+ community having characters in the series that are a part of the community. It is great that new books are showing representation in a positive and encouraging way.
The series also has an amazing and teen-friendly way of introducing true Norse Mythology(Not the Marvel kind)to teens and adults alike. The Norse mythology in this series is really and truly interesting having a realistic yet mythical feel to it.
The reader will have a sense of connection to the main character as is common when the reader reads from the first-person view of a character. The main character is Magnus Chase as is revealed by the name of the books. He is a teenager like most of the people who will read the book being 16.
The series greatly introduces the nine realms from Norse mythology and shows great representation in each realm with detailed descriptions. The characters will constantly be traversing between the realms going on adventures and fighting monsters. Most if not all the characters are demigods(half-god half-human)as is common with the characters from Riordan's series. The series is a great addition to the Riordan Universe considering that Magnus Chase, a demi-god is the cousin of the main female character from Percy Jackson being Annabeth Chase.
Being composed of three books, the series is relatively short compared to the rest of the books Riordan has written. But whereas it lacks books it makes up for in pages having hundreds more than some of Riordan's older books. 
The most interesting thing is that the majority of the characters are all dead. Having died in a heroic way they all get taken to Valhalla. The Hall of Heroes as the Norse called it. When they die in a heroic way and Odin's Valkyries notice, they take their soul and body to Valhalla so that they can take part in training so they will know how to fight in the war at Ragnarok as Odin's warriors of Valhalla.
The series as a whole is one of the best mythology series to be published. It introduces a good way to learn about mythology while adding an aspect of fun to it so that it can draw in people of all ages. The series is meant for Teens and Young Adults and is a great addition to the Norse mythology genre of books.