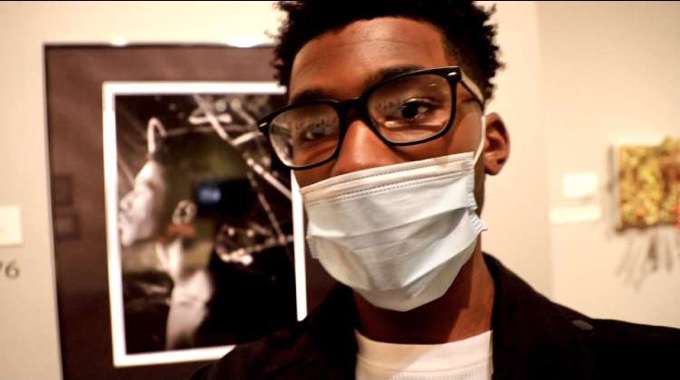 Photo Credit: Self-Portrait by Ami Merchant
Students' Art Featured in Local Art Museum
Immense gratitude. This was the feeling that local 18-year-old Ami Merchant got when he first got his photo featured in the Huntsville Museum of Art. Merchant had been pursuing photography for four to five years now, and hopes to pursue this career as long as possible. 
Merchant describes this accomplishment as an opportunity to have his artwork displayed in one of his "favorite museums" he has gone to since he was a child. Although he has  had paintings in the Huntsville Museum of Art during Panoply in elementary school, this was the first time his work has ever submitted any artworks into a museum.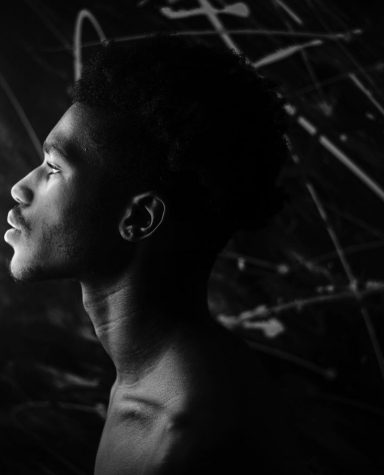 "Mr. Eric Mittman has all the connections in the city,  so when he asked me to submit my best work, I did," Merchant said. 
This is also the first time Merchant's work has been in the YAM (Youth Art Month) Exhibition section of the museum. 
"I believe that this photo got chosen because it really speaks to some people deeper than words," Merchant expresses as he talks about his work. "Everyone has met circumstances where they had to tap into their truest form to get through a tough situation, then having to accept yourself and the outcome of the choices you've made fully. Feeling compelled to spread one's light and express that potential freely." Merchant goes on to explain the emotion behind the piece of art that he has created. "The importance of this photo being represented in the museum is for people of all backgrounds to notice their own light." 
Merchant appreciates the "real art," with "no gimmicks or heavy editing," an artist should be able to display the meaning or emotion behind a picture without having to make much change to the photo itself. "Capturing real life is very good for the soul. Being in a position to notice your own personal strength changes you as a person forever and I believe that this is portrayed by my photograph."
This accomplishment has meant more for Merchant than getting his work into the local art museum.
"I woke me up to the fact that I can take photography to the next level and influence thousands to keep creating and explore that hidden light that we all have. That is my ultimate goal," Merchant said.