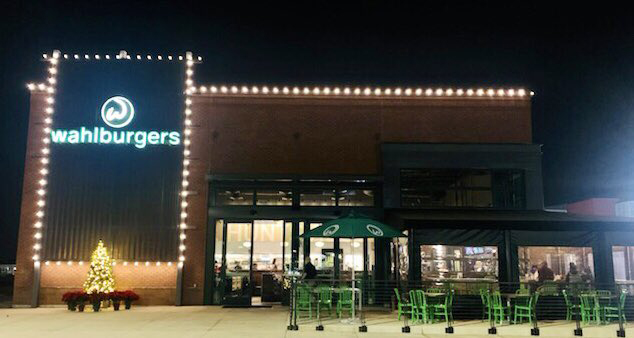 McKynna Stevens
On Dec. 15 a Wahlburgers opened up on Mid City Drive in Huntsville. This chain of restaurants started in Massachusetts and is owned by Paul Wahlburger and his two brothers Donnie and Mark.
The menu has a wide variety of options including burgers, sandwiches, Wahlbowls and more. Their menu appeals to all generations and the restaurant has such a friendly feel. If you cannot decide what to get, the menu shows which things are the brother's favorites.
I tired the spicy cheese and bacon tater tots for an appetizer. They were delicious and I had to stop myself from eating them so I could still eat my burger. For my main dish I ordered the super melt. The food was hot and very flavorful. My favorite thing was Paul's signature Wahl sauce which I ate with my fries. The sauce is a mix of ketchup, mayonnaise and Sriracha sauce. It was not spicy, but had a different punch than just having ketchup. I normally am not a fan of burgers but this one was actually really good. For my drink I had a vanilla milkshake, which was good but not anything special.
The service was amazing, all of the people were friendly and got anything you requested. You can eat inside, by curbside pickup or delivery. The wait was a little long, but that is expected with a new restaurant opening. The prices were also pretty good, averaging about 8 dollars per burger. It is nice to have another burger place that is more sit down and has a better variety.
Currently, the restaurant is closed for cleaning and restocking. They do not have a date released as to when they will reopen. If you still want to try it you can order it as takeout. If you like burgers I definitely recommend.
If you want a glimpse of what the restaurant offers, you can watch the brother's show called Wahlburgers. Although the show is not being filmed anymore, there are plenty of episodes to binge watch. The show airs on A&E Network, and is also available on Apple TV and Prime video.