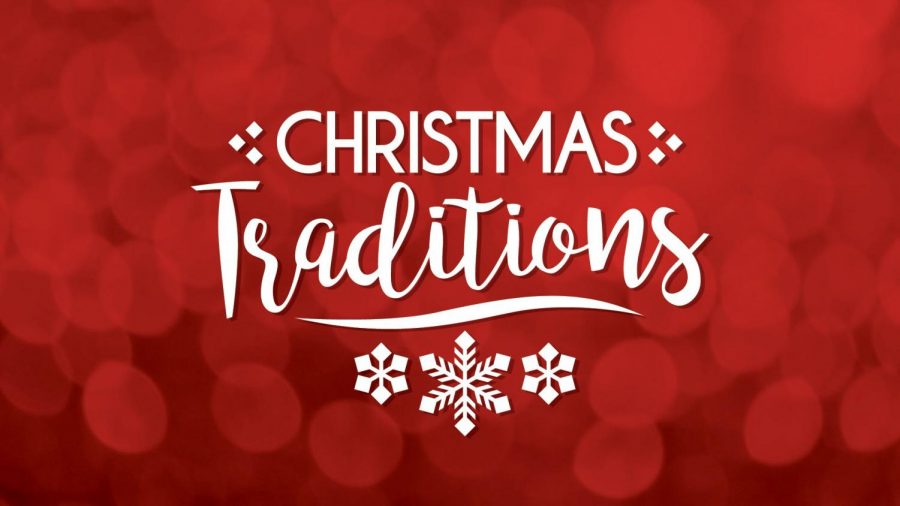 Photo Credit: Illustration by Madison Duboise
Holiday Traditions Vary Around The World
Christmas is a well-known holiday that is celebrated year-round across the world. However, even though Christmas in the United States is known for its Christmas trees, Santa Claus, and the North Pole, other countries have different traditions and ways of celebrating Christmas.
When the United States thinks of Christmas, most would picture a jolly Santa Claus flying through the sky in his sleigh, pulled by his eight reindeer, and delivering presents to children around the world by entering through their chimneys. However, he is not viewed as the same in other countries.
According to https://www.frenchasyoulikeit.com, France calls him Père Noël, or also known as Father Christmas and Santa Claus. Instead of the big red hat, he is pictured with a red cloak and a hood lined with white fur which he pulls up over his head to go unnoticed. Children do not receive their presents on Christmas morning, rather he makes his trip on Christmas Eve after evening Mass.
The children also do not hang stockings by the fireplace. Instead, they leave their shoes and if they were good that year, they would be gifted with treats inside. Coal is not left for badly behaved children; however, they believe there is someone named Le Père Fouettard who follows Père Noël and whips children who were naughty that year.
In the country of Germany, he's looked at as Weihnachtsmann, known as Father Christmas, Santa Claus, or St. Nicholas. However, there are many Santa Claus figures acknowledged this time of year. For example, a man of the name Pelznickel delivers children their presents on December 6, now known as St. Nicholas Day. According to https://www.german-way.com, he is usually dressed as a bishop and makes his rounds accompanied by friends known to be devil- liked characters that in some parts of Germany, whip children who were badly behaved that year.
According to https://thefairytaletraveler.com, Children tend to clean their boots out on the 5th and set them outside for the Santa figure to fill them with treats. If they were naughty, they would receive birches or a piece of coal.
According to http://www.santas.net/, Mexico is celebrated with two Christmas figures who go by the name Santo Clos and Reyes Magos. Reyes Magos brings the small presents in January. Christmas Day is a religious holiday as well as a national holiday. Christmas Eve is looked at as a time of stuffing your face with food and Christmas morning as a time to open your presents.
A day called Dia de los Reyes (The Three Kings Day), according to https://christmas.lovetoknow.com/, is celebrated by children putting out their shoes for the three kings to fill on their way to Bethlehem to see Jesus.
Christmas around the world is celebrated differently by many different people but at the same time, the different traditions are similar to each other. Even though the United States only has one Santa figure and Germany has quite a few, Santa is still very well recognized.