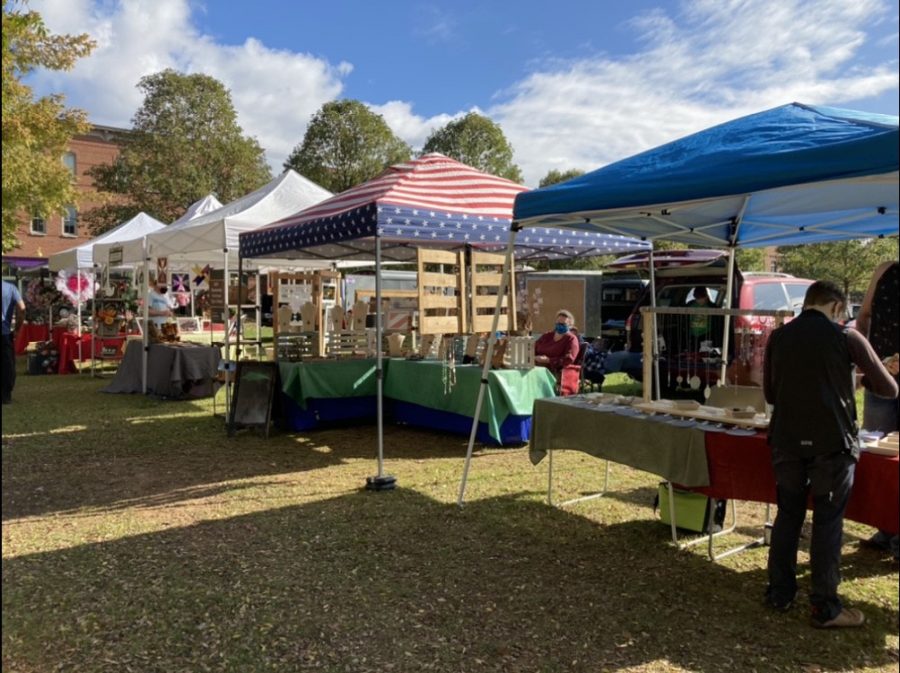 Photo Credit: Tess Warren
Weekly Providence Market Is Lifeline For Local Businesses
Held every Saturday from 8 a.m. to noon, the Providence Artisans' and Farmer's Market offers anything from home-grown food to homemade creations. 
After a quick walk through, I decided to stop and chat with three vendors to find out what inspires them to create.
Anna Talyn Designs
New to the Providence Market, Anna Talyn is a creator of talismans, objects believed to bring an intended result such as luck or protection. She offers a series of fascinatingly unique bracelets, pendant necklaces, dangling hair clips and more. A year ago, she began making these for housewarming gifts. This has now become her primary income after being temporarily laid off. 
"I was furloughed as of COVID, but yeah, mostly I've just been doing this online and the market sometimes," Talyn said. 
Talyn makes her charms with great intention and care. Depending on the complexity, it can take 30 minutes to three hours to make one. Some contain their own unique assortment of beads, bells, charms and even miniature glass bottles, while others may have a simple pendant or charm. She also takes careful consideration when it comes to her materials. She tries her best to get metals from certain regions of the world since they tend to be of higher quality and durability. 
"These are intentionally knotty and frayed, that's the intent of these, where these are going to be more precise and clean," Talyn said. "Sometimes it's hard to find the materials, I can't get as cheap as some people."
Along with plans to attend the Lowe Mill Yule Y'all on Dec. 5, she will continue her post at the Providence Market for many Saturdays to come. She brings some words of wisdom for any creators out there who may be struggling to stay afloat during these hard times. 
"Make what inspires you and not what you think will be popular to sell. The authenticity will come through in whatever you create. And accept it doesn't have to look perfect, just has to look the way I want to express," Talyn said. "That makes all of the struggle and effort worth itㅡjust do it for you. It will catch on more than if you try to do trendy."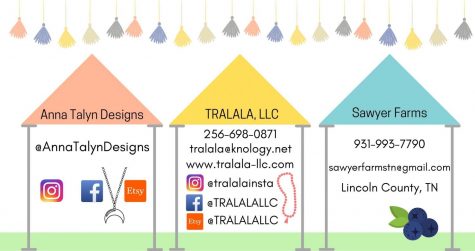 Tralala, LLC
Tanae At Lee makes intricate, fashionable jewelry with her remarkable bead weaving and wire wrapping skills. And it all started with her dissatisfaction with her unfashionable lanyard.
"I was working as a government civilian employee, and we have to wear lanyards," At Lee said. "The lanyard I had was really ugly, and I wanted a pretty one to go with my suit, so I made one. And that got me thinking I could make more, and so I did."
Although lanyards are what got her started, her designs now reach beyond lanyards and range from remarkable bead weaving to stunning wire wrap jewelry creations. Her bead-woven bracelets and wire wrap pendants tend to be the most popular. This serves her right as these projects are quite time consuming.
"[It can take], anywhere from 1 to 5 hours, because when you're averaging it's difficult because the bead weaving can take upwards of 11 hours," At Lee said.
As of right now, the Providence Market gives At Lee around 75%-80% of her profits, rather than online sales. Since she has a full-time job, selling her homemade jewelry is a side business for her. She can fall back on it, as COVID has affected her ability to get materials. Although, she is lucky enough to have a job and the opportunity to continue to sell at the Providence outdoor market.
"[COVID] made it more difficult to find stone and crystals. Only omit I have to wear a mask, other than that? I don't think so," At Lee said. "An outdoor market has an advantage over an indoor store. I think more people are more comfortable coming out to an outdoor market."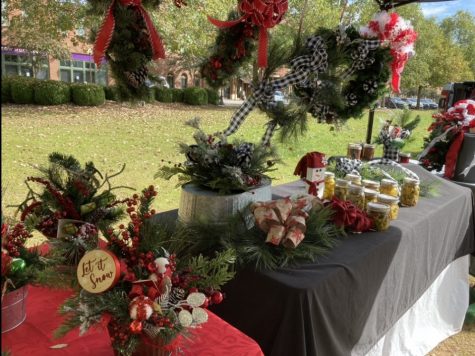 Sawyer Farms
All the way from Lincoln County, Tenn. Valerie Hill comes with her sister, Penny Daniel, and aunt, Charlotte Burgess, bringing fresh produce in the summer, canned delectables in the winter and homey decor all year. Inspired by their aunt, they have continued her craft and have been selling at the Providence Market for over a year.
"[My aunt] is a designer, and she used to do weddings. You know, she does funerals and that kind of thing," Hill said. "When [my sister and I] were teenagers, we started helping her out with the weddings. She showed us all this. We've watched her for years, and now we're doing it."
Since they sold out of their Halloween decor, they have gotten a head start for Christmas. They had everything from charming wreaths to all kinds of centerpieces. Along with cozy decor, they offer fresh, organic produce. Within the next two years they plan on having a batch of blueberries and blackberries.
"My husband and I have planted 100 something blackberries and 400 blueberry plants this year. So next year, or at least by 2022, we will be selling blueberries and blackberries," Hill said. "And hopefully, they do good, and I'm sure they will because they'll be organic. And everybody loves organic blueberries and blackberries."
Although organic items are tasteful delectables, they are sadly limited when it comes to a local farmer's seasonal inventory. When growing things on a personal farm, you do not have all of the fancy equipment needed to make them produce more, more often; and usually, these local farmers do not want that. Farmers sell delicious organic produce to put quality over quantity.
"Last week, someone wanted cucumbers because he bought cucumbers from us. We were like, they're not producing now, you know, they're out. You are gonna have to go to Walmart," Hill said.
Their selection varies because it depends on what is producing at the time, what they choose to grow, and what does well. Even though it is not like a grocery store where they have produce available all year round, the quality will likely surpass and be worth the wait. 
"If we do not help our local businesses, then you know, those are the people that are not gonna have their jobs. And those are the ones that can't go on welfare or whatever. Those are the ones that we really need to help," Hill said. "I mean personally, I will buy from a local small business before I go and buy. And I hope that is what everybody else would do."