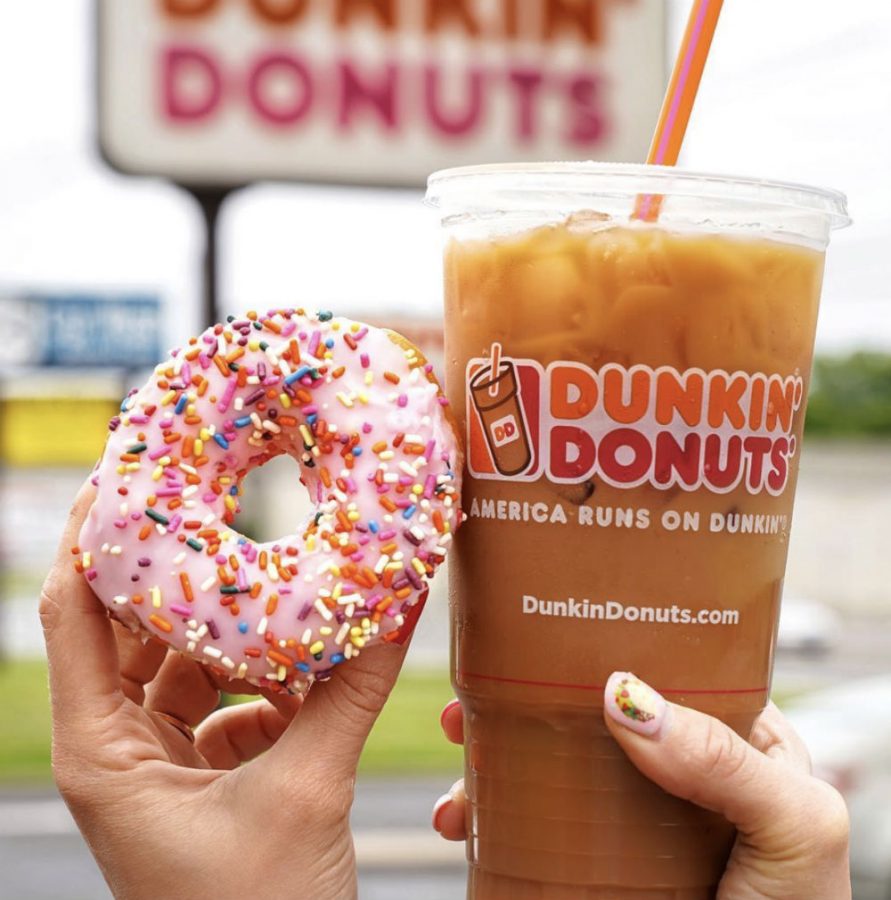 Photo Credit: Kate Irving
Dunkin Wins Junior's Heart When It Comes To Coffee
An endless debate among coffee lovers, the decision over which is better, Dunkin or Starbucks.
Over 50% of the American population over the age of 18 drinks coffee. The average coffee drinker is averaged to spend over $1,410 a year on coffee, while the average woman can spend up to $2,327.
Spending this much for coffee each year, you should get the best coffee possible, and that coffee would be Dunkin's.
If you want a bitter, overpriced cup of coffee, then you should head right over to Starbucks. If you want a sweet, affordable cup of coffee, then head to Dunkin instead.
I am a big frozen coffee lover, so let's compare the prices between the two. If I go to Starbucks, I can get their largest size, a Venti for $4.95 without tax. At Dunkin it's $4.29 for a large. That doesn't count any special drinks or add ons at Starbucks.
Let's not forget the worst part about trying to get coffee, the lines. Whenever you pass by Starbucks, there's always a line into the street, and due to COVID, they only do drive thru. Dunkin has a much more efficient line, and they opened their inside back up to help the crowd.
The decision is still up to you where to get your coffee, but I'll still be in my line at Dunkin for mine.