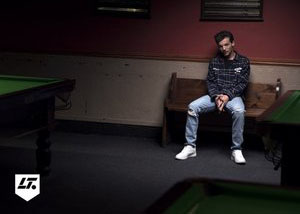 New Album Shows Artist's Struggles With Mental, Emotional Challenges
Former One Direction member, Louis Tomlinson, released his first solo album "Walls" in late January, 2020. He has released many singles like, "Back to You" featuring Bebe Rexha, "Miss You", and "Just Hold On" with Steve Aoki, before releasing his first album. The track list consists of twelve songs, which is a good start for his first big solo project.
Louis has written many songs for One Direction and has used his writing skills to produce his very own album. Like many artists, he writes from personal experience, past relationships, the loss of his mother and sister, and mental struggles which are all key points that are highlighted in "Walls".
One of his songs, "Just Like You", shows how the media portrays his life as "glorious". He talks about how he still struggles with mental and emotional challenges, just like everybody else. He is a normal person with normal feelings and emotions, but he is constantly being put on display, so he has to cover up his struggles. In the lyrics "nobody cares when you're boring", he talks about how if he did try to talk about his problems and show his struggles, he would come off as boring to the media and wouldn't be recognized and fears that nobody would want to listen to him.
Tomlinson lost his mom in December, 2016 to Leukemia. One of his sisters passed just a few weeks after. Taking a huge toll on him, he wrote the two songs "Just Hold On" and "Two of Us" for both of them. The lyrics, "I know you'll be looking down, swear I'm gonna make you proud" in his song "Two of Us", really hits close to home, and I think that it could apply to anyone who has lost somebody close to them. Even though it is a sad song, it is still one of my favorites because he is so vulnerable throughout it.
I have been a fan of One Direction for several years now, and hearing the rest of the band members' solo albums have made me appreciate each of them more. One of his former band members, Harry Styles, has been receiving a lot of recognition for his solo work on his two albums. I could've very easily written a review on one of Harry's albums, but I wanted to recognize Louis for all of his work.