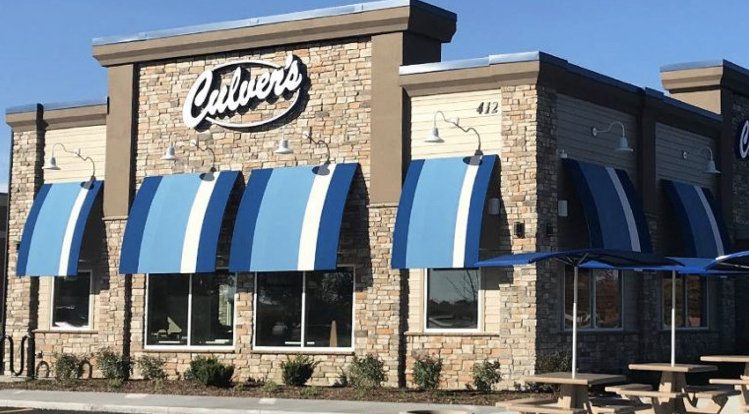 Photo Credit: Photo Courtesy Of culvers.com
Madison Restaurant Shows To Be A Hit In The South
Before Culver's came to Madison, I had never tried it . Friends of mine who travel up north frequently recommended it, and so I finally decided to visit and taste the hype for myself.
My first impression was that the customer service was absolutely excellent. I was greeted as soon as I walked in. After ordering my food from my helpful cashier, I went to the drink station to grab my drink and then sat down in one of the available tables. Interestingly, the dining room is still open, which I think is a rare find. However, only a portion of the seating is available and everything is within the CDC's guidelines.
I ordered the butterburger – their claim to fame; a lightly toasted, buttered bun – which I could customize with any toppings I wanted, which was very nice as I do not like lettuce on my burgers. All the orders are made fresh to order and that is clear when your food is brought to you. Despite this, it did not take an unreasonable amount of time for it to be ready.
The food was phenomenal, and I look forward to eating there regularly, in the future. The crinkle cut fries were lightly-salted; just the way I prefer them. The fries paired well with the burger and so did the limited-time pretzel bites I ordered in addition to the fries. The pretzel bites were served hot with their Wisconsin cheese sauce: a match made in heaven. 
After my meal I tried their custard. I ordered a dish of vanilla custard with Oreo candy on top and I found that I really enjoyed it, even though I was not sure what to expect of their "custard."  My cashier explained that their custard is a premium ice cream made in small batches fresh throughout the day. It intrigued me to know that my dessert was made fresh in the store, perhaps only an hour or two ago. 
Overall, I had a wonderful experience at Culver's and I am glad that the chain finally made its way to the Madison community. My first impression with the organization left nothing to be desired. And, in accordance with their motto, I truly was "welcomed to delicious."