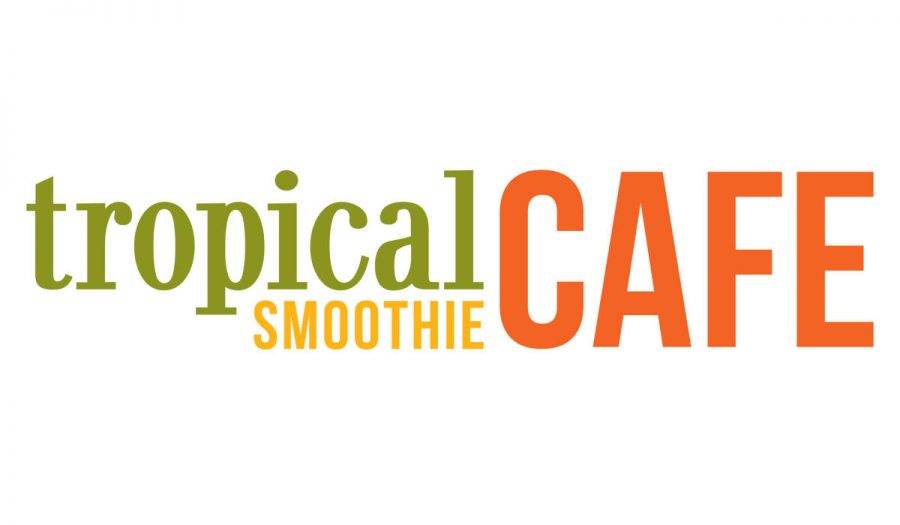 Google Images
Student Shares Tropical Smoothie Cafe Experience
Tropical Smoothie Cafe on 1079 Balch Road off of Highway 72 seems like a hidden treasure.  From where it is nestled beside Firehouse Subs, Hibachi Express, and Lawler's Barbecue, Tropical Smoothie looks like a typical quick stop for something to drink, much less something to eat.  However, it is menu yields healthy and bold flavors for both drink and meals.
Tropical Smoothie Cafe isn't a traditional restaurant with waiters or a host leading you to your seat.  Instead, you order your smoothie and/or meal, and go to sit down at any open table or bar seating. On days without any traffic you should expect them to call your order in about five minutes.  However, on days where there's maybe three or four people in front of you, you should expect your order in ten minutes.
Their menu boasts fresh produce and flavorful sauces spun in the tropical route.  For smoothies, they offer Classic Smoothies, Superfood Smoothies and even simple Kids Smoothies for any picky eaters in the family.  In all three categories, there's a smoothie for everyone.  
Do you like something fruity and sweet?  Try Beach Bum with strawberries, banana and chocolate from the Classic Smoothies section.  Want something savory and rich? Try Chia Banana Max with roasted banana, chia seeds, almonds, whole grain oats, cinnamon, dates and coconut with a choice of peanut butter or strawberries from the Superfood Smoothies section.  A regular of mine happens to be Pomegranate Plunge with pomegranate, bananas, cranberries and strawberries, which yields something sweet yet tangy that leaves you wanting more even when you've finished.
Along with their all year items, Tropical Smoothie also delves into the featured seasonal item craze with their Very Berry Cranberry smoothie with simple cranberries and strawberries and Cranberry Truffle smoothie cranberry, strawberry, non-fat yogurt and white chocolate.
Tropical Smoothie's food ranges from simple breakfast like their All American Wrap with eggs, ham, bacon, cheddar and mozzarella, to their lunch and dinner options consisting of flatbreads, wraps, sandwiches, bowls, and quesadillas like their Island Chicken Quesadilla with grilled chicken, roasted pineapple salsa, cilantro, queso blanco, a smoked cheese blend and roasted salsa verde, or their Baja Chicken Wrap with grilled chicken, rice, black beans, smashed avocado, romaine, pickled red onion, cheddar and roasted tomato salsa.
Pressed for time or craving quick convenience?  You can order ahead with their app and skip the lines along with earning rewards in the process.
All in all, with healthy and flavorful food and drinks, Tropical Smoothie Cafe is becoming a new frequented restaurant of mine.