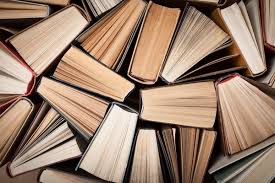 Lela Rasmussen
"The Girl Who Drank the Moon" by Kelly Barnhill is a children's fantasy novel about a young witch named Luna learning to grapple with and understand the world of blossoming magic around her.  Despite the low reading level meant for fifth to ninth graders, Barnhill deals with heavy, dark topics such as sorrow and the effect it can have on us, as well as why people feel the need to feed on another individual's unhappiness.
Once a year, the citizens of the Protectorate leave a baby as an offering to the witch who lives in the Bog at the edge of their city.  They believe that this sacrifice will keep her from terrorizing them all, when, in actuality, the witch in the forest is a kind and gentle witch named Xan.  Xan rescues the abandoned children and delivers them to welcoming families on the other side of the forest, feeding the babies starlight on the journey.  One year, Xan accidentally feeds a baby girl moonlight instead of starlight, enmagicking the previously ordinary child.  Xan decides she must raise this girl as her own, and, to keep the baby, named Luna, safe from her own tidal wave of power, Xan locks the girls magic deep inside of her. When Luna approaches her thirteenth birthday, her magic begins to emerge– but Xan is far away on her yearly journey to help another child. Meanwhile, a young man from the Protectorate is determined to free his neighbors by killing the witch and her demands that plague them all.  As Luna's magic begins to surface, it is up to Luna to protect her family– even if it means she must say goodbye to the loving, safe world she's always known.
Barnhill's characters are inspiring to love, and love the people around you, as they interact with each other and handle one another's fears.  Her clever use of repetition between each chapter, with a few certain phrases, connects implicit emotions understood explicitly between each character.  Sorrow also plays a huge role in both blocking memories and the repeated theme that it is dangerous, which, in  truth, it is.  It is a reflection of the real world, as all novels are, and Barnhill is telling us that sorrow is dangerous, but ignoring it in favor of naive ignorance is worse.
"The Girl Who Drank The Moon" is a retelling of the classic story of hope and good triumphing over evil, while also acknowledging that everyone can be stripped away of their hate in the end.