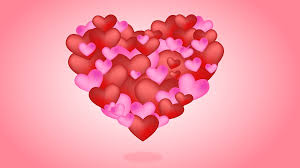 Creative Commons
Romantic Comedies Rule When It Comes To Valentine's Day
February 13, 2019
The Last Song – Ronnie Miller and her little brother Jonah are being sent away to her father's house for the Summer. Ronnie is not happy about it, and would definitely rather be anywhere else. The pessimistic pianist, Ronnie, is living every day of Summer break like it is a death sentence, that is until she meets heart-throb Will.
To All The Boys I've Loved Before – Lara Jean has spent her entire life racking up love letters to every single boy she has ever felt a great amount of desire for. The current boy she is crushing on just so happens to be her sister's boyfriend. Peter, one of her previous crushes, proposes a proposition of a lifetime. A fake relationship is the answer to both of their problems, or is it?
Love, Simon – Simon Spier, a 17-year-old closeted gay teenage boy, has fallen for this anonymous online hunk. Careful not to reveal his deepest, darkest secret, Simon attempts to find his mystery man, whatever it takes.
The Kissing Booth – Elle Evans finds herself in a dilemma when she signs up to run a kissing booth and falls for her best friend's brother!
The Notebook – Allie falls for Noah Calhoun very easily, and soon enough they are broken apart by their parents disapproval. When Noah goes to war, the love story seems as though it is over. However, years later when Noah has returned, the pair realizes how their epic romance is still ongoing.
The Time Traveler's Wife – Henry De Tamble, born with a rare genetic disorder that causes him to teleport back and forth through time, struggles to balance his disorder with his love life. He begins to think that his relationship is impossible with this burden he holds with him, but love will always conquer all.
Naomi and Ely's No Kiss List – Best friends, Naomi and Ely have always stuck to their list, a list in which they have a number of guys off limits to one another. Their friendship is tested when they find themselves falling for the same guy.
13 Going on 30 – When 13-year-old Jenna becomes desperate for a boyfriend, she finds herself wishing she was a grown up. Suddenly, her words are taken into account and she is transformed into a 30-year-old woman.
Pretty in Pink – Andie is anything but a popular kid. But she soon finds that one of the richest and most popular guys in school wants to ask her out. As she falls strictly in love with the fine man, she realizes status quos exist for a reason.
 16 Candles – Samantha's constant jealousy of her older sister's wedding causes her to become highly intrigued with the stud of her school, Jake, while her nerdy pal Ted will not take the hint.